We all know for a fact that technological dependency nowadays is rampant. Most of us tend to use online platforms to make our job easier and faster. Inside Client Dispute Manager Software there are 2 ways to send out your disputes. Either you print them out and mail them in the post office or you do it online via Letterstream.
What is Letterstream?
LetterStream is an online printing and mailing company that specializes in sending all different types of mail, such as USPS First-Class and Certified mail. Whether you need to send a single letter or one hundred thousand, LetterStream has a quick and easy solution.
If you're tired or not a fan of stuffing letters into envelopes all-night and dropping them the next day at the nearest post office, then this one would be a great fit for you. Before you can have the ability to send letters seamlessly, you need to create a Letterstream account to integrate with Client Dispute Manager Software.
Be your own boss
. Set your own schedule and travel when you want.
Start a credit business today.
Click to learn more
.
How to set up your Letterstream account?

Click Notification/Automation.

Then go to

1 click print automation with Letterstream

For your reference, we do have 3 steps training videos in the credit repair software that you can watch to better understand how Letterstream works.

If you don't have an account yet with Letterstream, you can click the link as shown below

to set up your account

.

Once you set up your account with Letterstream you may now

integrate it into the Client Dispute Manager Software.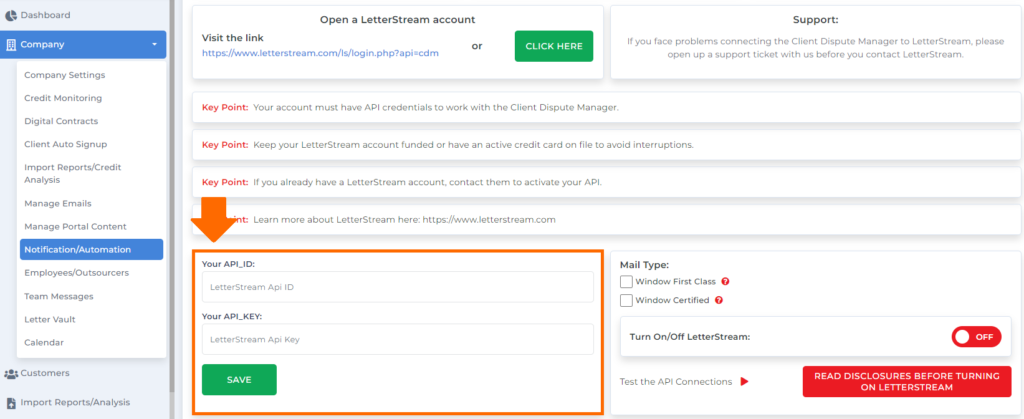 Next, pick your mail type.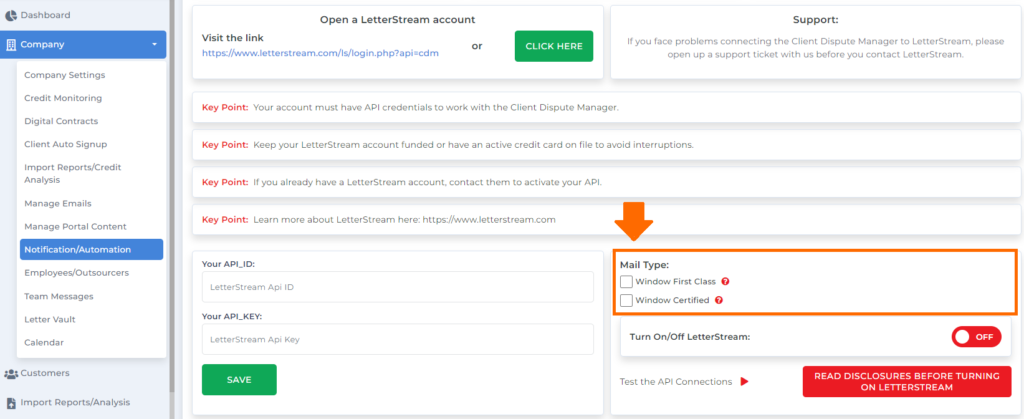 Make sure to

turn on Letterstream

if you'll be using it.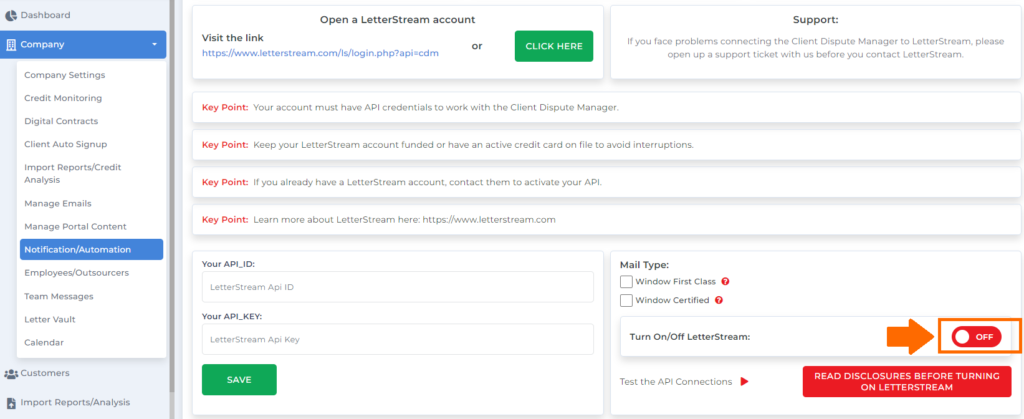 Be your own boss
. Set your own schedule and travel when you want.
Start a credit business today.
Click to learn more
.
Do not forget to test API connections.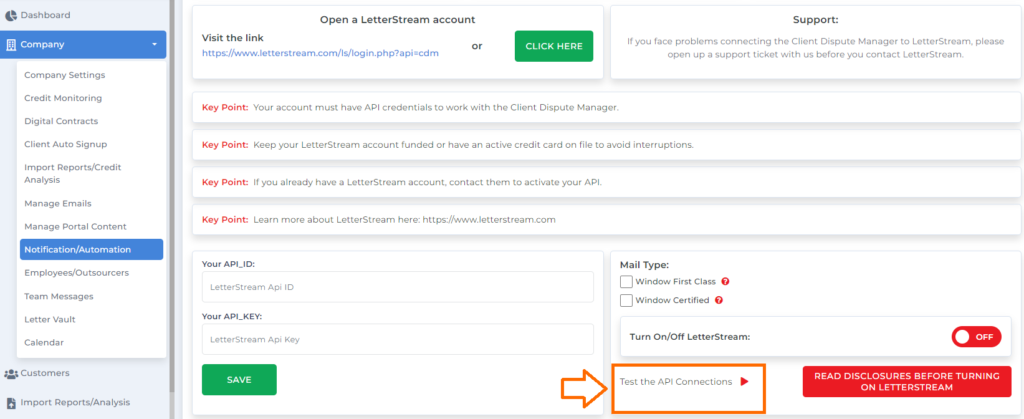 How to use Letterstream inside Client Dispute Manager Software?
If you're done setting up your account and decided to use Letterstream in sending out your disputes, make sure that print automation is turned on before you create your disputes

See to it that

print automation is on.

All the disputes you created will be in this grid table under bulk print.

Select the letters from the grid that you'll send to Letterstream by clicking the check box.

Then

click send to Letterstream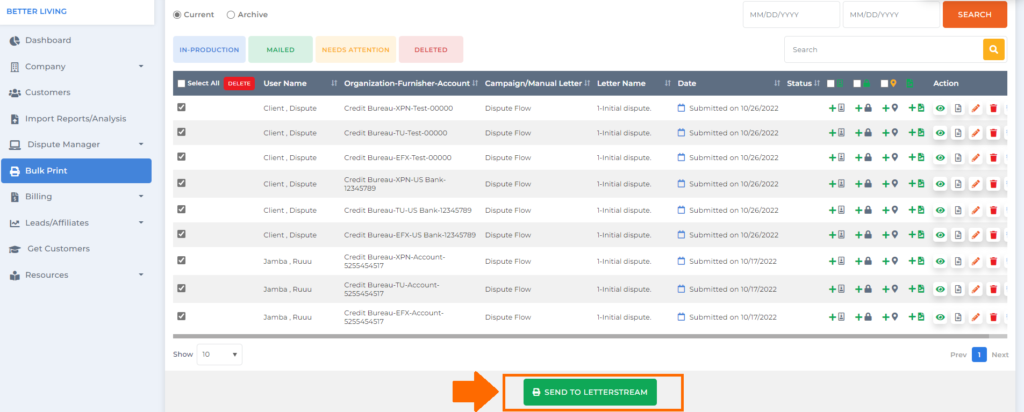 Learning how to use Letterstream in the Client Dispute Manager Software when sending your disputes will help you save time and money.
Bonus: Now that you have read this article, why not take your new skill and start your own credit business helping others? We have free training that can help you do just that.
Click here to learn more.