Have a question? Ask our Specialist.
Our Client Dispute Manager Specialist can answer questions in the following area:
Getting Started
Software features
Pricing
Free Trial
Fill out the form or call us 1-888-959-1462
If you already have the Client Dispute Manager Software, please click the login button at the top.
Our Testimonials
What Our Clients Say About Us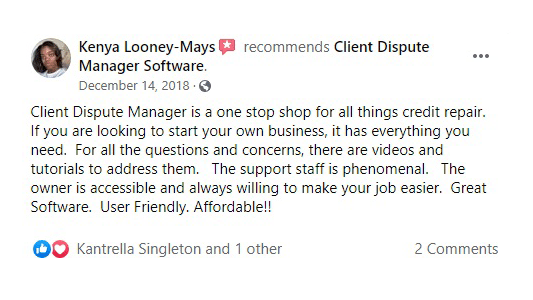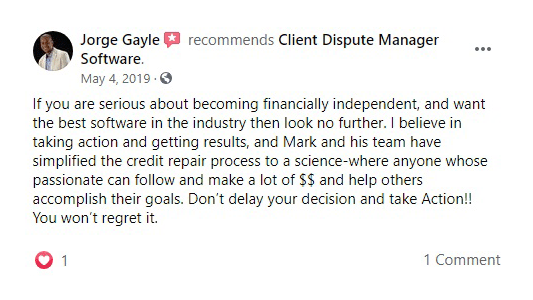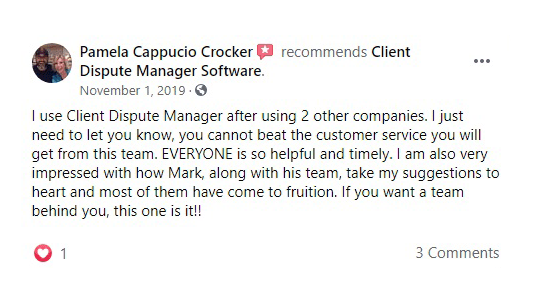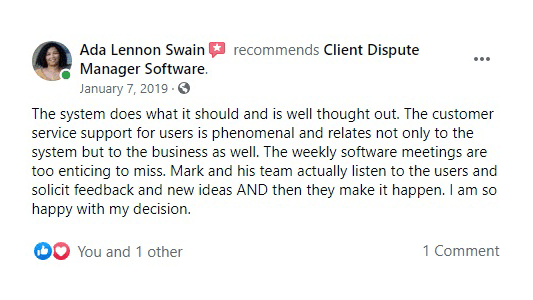 Billing Problems?
Call 1-888-959-1462 , chat or email us.
For after business hours, please allow 24 hours for a response time.