Grow Your Credit Score Improvement Business With the #1 CRM Platform in the Country.
30-Day Trial: No Credit Card Required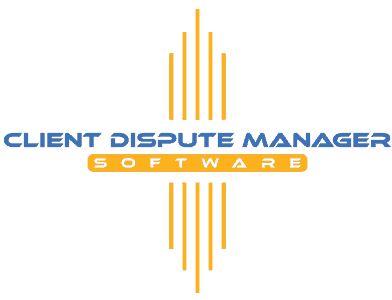 What is The Client Dispute Manager™
It's a complete business in a box for all Credit Improvement and Credit Restoration Companies
Automation
The Client Dispute Manager Automations will Save you Time, Money and Fractions
We listened to our users and added automation that will make your day to day options easier.
Automate the client interview with two clicks.
Import credit reports with 1 click of the mouse.
Customers can onboard themselves while you sleep.
Build a Credit Audit and Analyzer report within 30 seconds.
Let the Fast Checker check the credit report for deleted accounts.
Build a good faith estimate with our automated PPD feature.
Import your credit monitoring reports fast.
Use Zapier to integrate with 1,000 of applications.
Text your customer within the software for a quicker response.

Dispute Engine
Client Dispute Manager Dispute Gives You all of The Tools That You Need to Dispute Fast!
Yes, you can create and generate a dispute letter for one client in less than 30 seconds.
Choose from 296 proven dispute letters.
Upload your own dispute letters.
Review your client's credit report while disputing.
Dispute with creditor and collectors.
Pick from a variety of respond letters.
Pick from various default dispute reasons.
Keep track of all dispute reasons.
Billing and Payments
Client Dispute Manager Gives You What You Need to Collect Payments Fast!
Collect payment for your service directly in the software with or without a merchant account.
Use the on-demand draft check.
Take Credit Card Payments with Capital Merchant Solutions.
Take Credit Card Payments with 5 Star Processing.
Automatically collect checking or credit card information.
Setup recurring credit card billing.
Setup recurring billing reminders to your customers.
Create and track customize invoices.

7 Days a Week Support and Live Customer Support
The Client Dispute Manager has the Best Support In the Industry
When you are confused and stuck we are there for you 7 days a week by phone, chat, and email.
Unlimited walkthroughs.
1-hour onboarding.
Software chat support.
Facebook private group.
Limited phone support.
Messenger support.
Will help you move over your clients.
Extra Stream of Income and Outsourcing
Grow your business with an additional stream of income for long term growth
You will be able to outsource your disputes and make an extra stream of income while using the Client Dispute Manager.
Pick from any of our 6 trained outsourcing companies.
Track all outsourcers work within the software.
Signup with Smart Credit credit monitoring to earn.
Signup with Identity IQ credit monitoring to earn.
Offer your customer secure credit cards.
Get your customer approved for credit and earn.
Recommend the best rebuild credit cards and earn.

Community
Get All of Your Questions Answered
The Client Dispute Manager will provide you with a supportive community to help you grow your business.
Join our various Facebook groups.
Attend our bi-weekly group meeting.
Access to our business growth mentors.
Review all pre-recorded sessions.
Attend our yearly Customer success event.
Get questions answered through our chat.
Learn more with our Facebook Live events.
Watch Demo:
In Less Than 5 Minutes, You Will Have Everything You Need To Run Your Credit Score Improvement Business.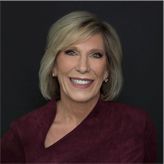 "I use Client Dispute Manager after using 2 other companies. I just need to let you know, you cannot beat the customer service you will get from this team. EVERYONE is so helpful and timely. I am also very impressed with how Mark, along with his team, take my suggestions to heart and most of them have come to fruition. If you want a team behind you, this one is it!! " – Pamela Cappucio Crocker
All of The Training You Need to Run Your
Credit Score Improvement Business
Try the Client Dispute Manager Free for 30-days!
No Credit Card Required, No Contracts, Cancel at Anytime
Automation that will save your time and money!
Process disputes for your customers fast!
Capture payments without a merchant account!
Get the support your need 7 days a week!
Earn an extra of income from every client your enroll!
Get your questions answered quickly and fast!
Here is What Others are Saying about The Client Dispute Manager
No Credit Card Required, No Contracts, Cancel at Anytime