Credit Repair
Business-in-a-Box

System
Get more than
$4000 Worth of Discounts

to access the ONLY system you will ever need to

Build a Successful Business

from the ground up.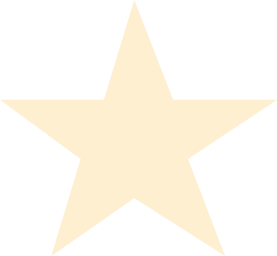 All-In-One Access to
Business Software, Your Own Website and Certificate of Mastery

in the Credit Repair Industry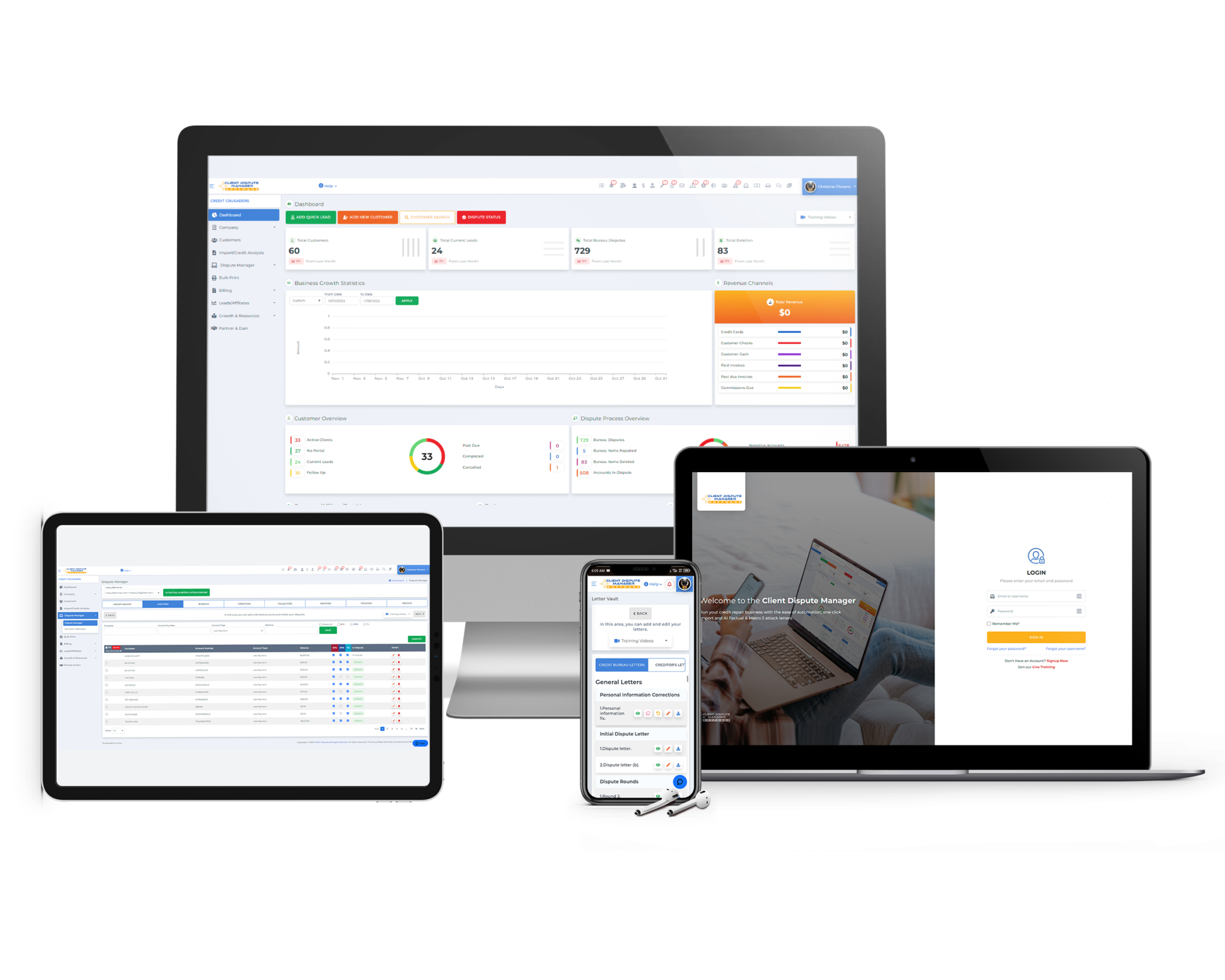 12 Months of CDMS Enterprise Plan
($2,388 Value)
Our cutting-edge business credit repair software offers essential tools and seamless automation, enabling you to build your business from scratch. Hosted on a top-tier, cloud-based platform adhering to the highest privacy and security standards, this innovative solution incorporates AI technology to generate potent credit dispute 'attack' letters with a single click."

Done-For-You Credit Repair Website
($347 Value)
Expand Your Business Reach Effortlessly! Elevate credibility and attract new clients with your personalized credit repair website. Choose from 23 stunning website templates - simply have your hosting and domain set, select your preferred design, and let us handle the installation. Your dedicated website will establish a strong online presence, enabling you to connect with a broader audience and quality clientele.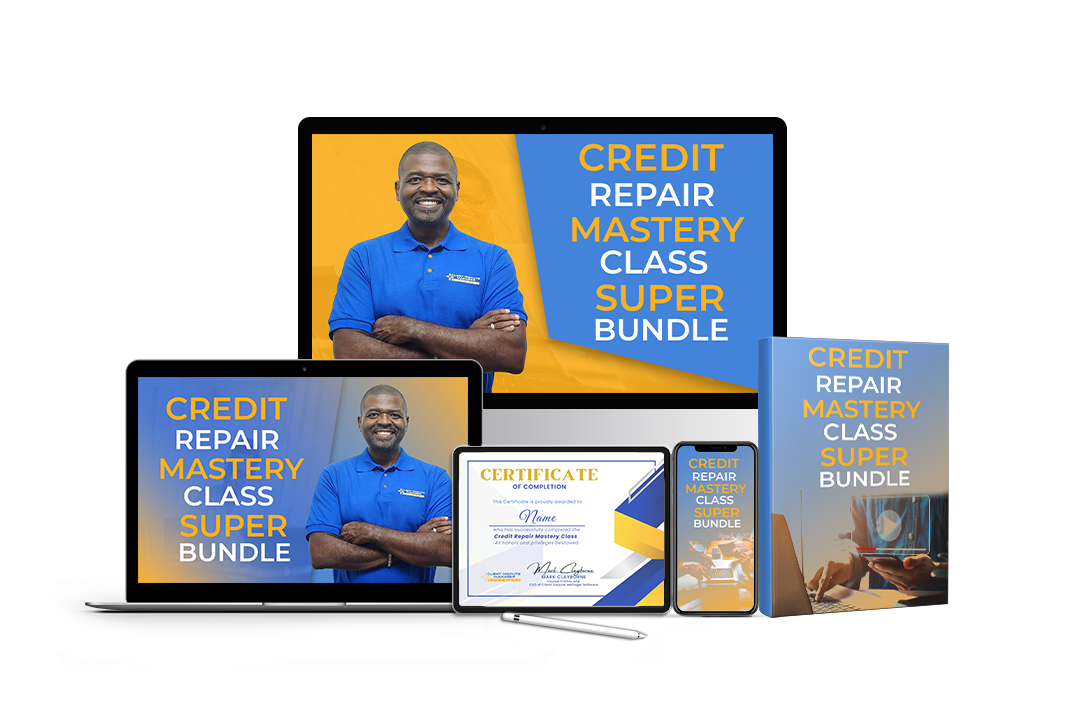 Credit Repair Mastery Class Super Bundle
($97 Value)
Transform your credit repair skills with our Mastery Super Bundle! With 17 modules and 20+ hours of video content, gain expertise in simplifying credit repair. Explore in-depth dispute training led by seven experts, equipping you with effective strategies for rectifying inaccuracies. This comprehensive resource includes essential tools, insights, and a certificate upon completion of the course.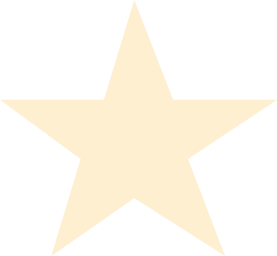 Access
$1,185 Worth of Bonus Courses


and Become a Credit Repair Expert in No Time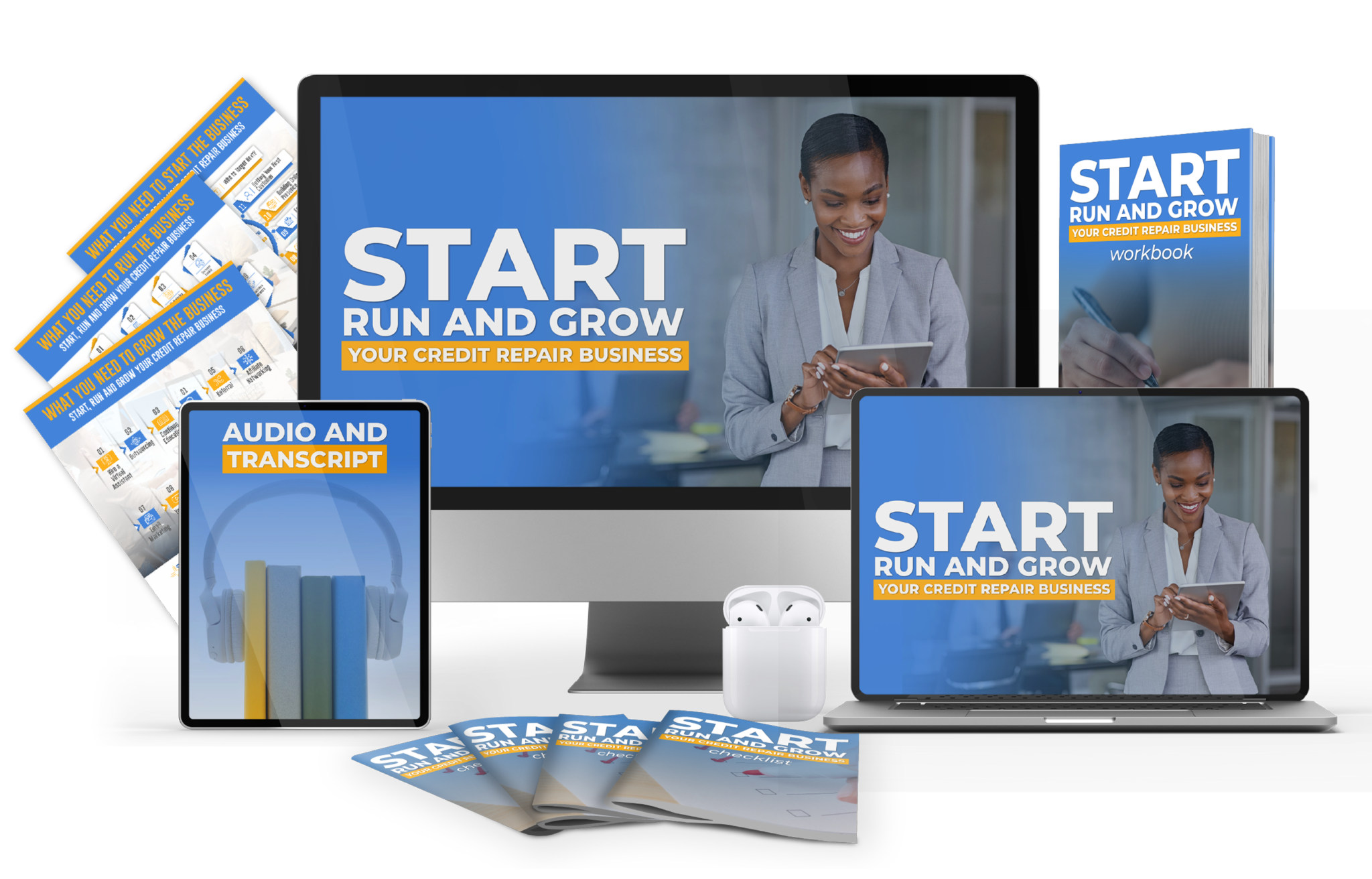 Start - Run and Grow Your Credit Business Training

(Value $497)

Start your entrepreneurial journey confidently with our comprehensive training program covering industry insights, essential skills, legal knowledge, and strategic approaches vital for a successful startup. Access various resources like infographics, audio, transcripts, videos, checklists, and workbooks, ensuring a well-rounded learning experience to thrive in the credit repair industry.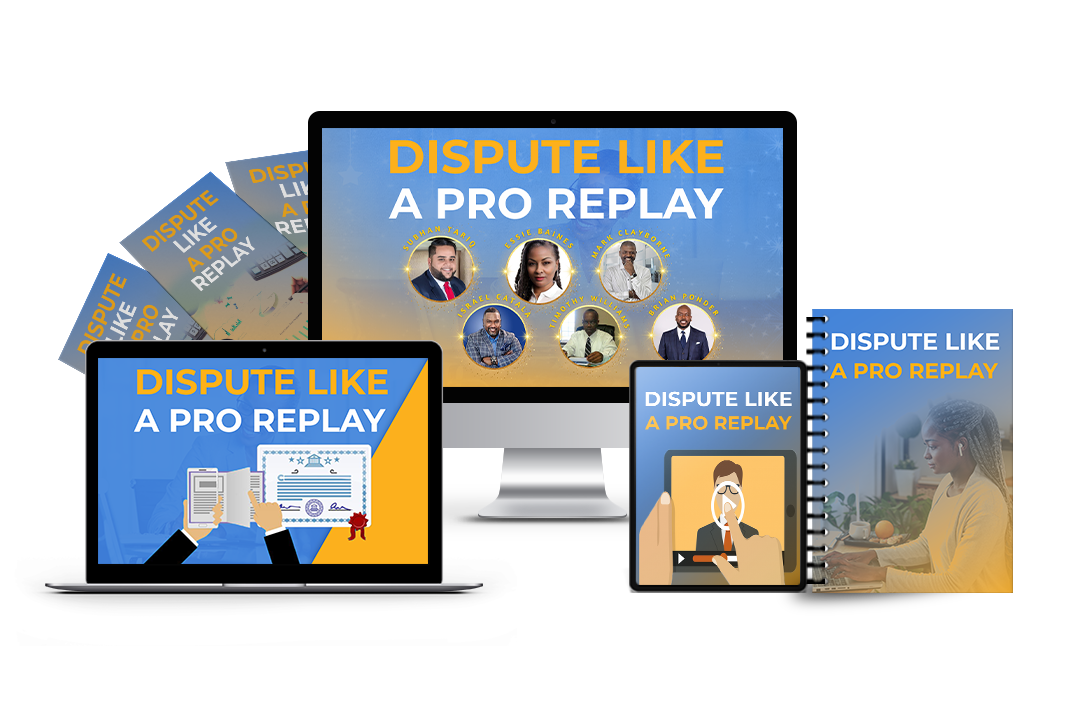 Dispute Like a Pro Replay


($149 Value)

Elevate Your Dispute Game From Novice to Pro in One Session. Whether you're an industry professional looking to refine your skills or a novice eager to navigate the complex world of credit restoration, this online training is tailored for you. Dive into the intricacies of Metro 2 compliance, the nuances of Consumer Law, and the art of Factual Disputes so you can handle credit challenges confidently and effectively.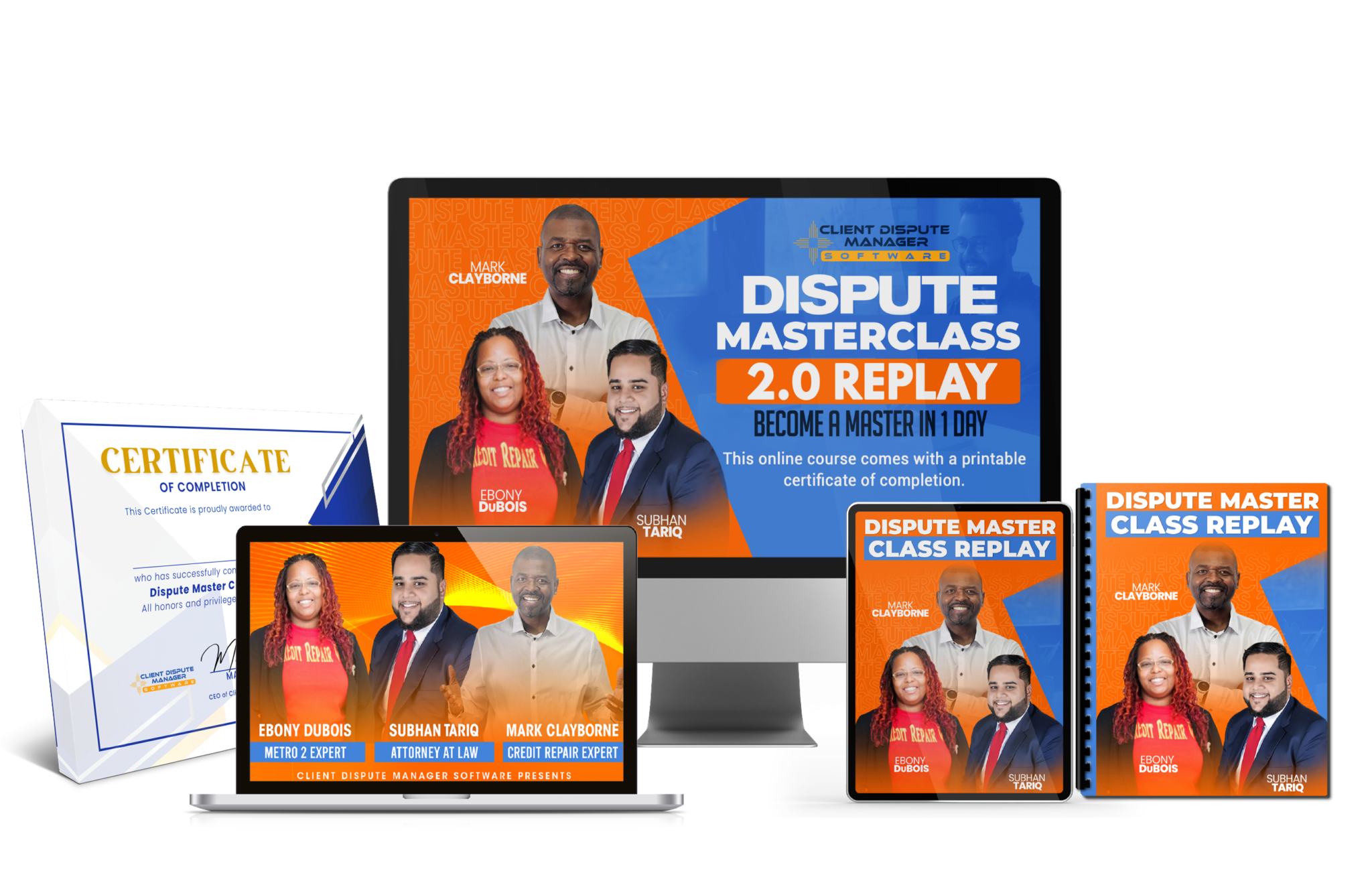 Dispute Master Class 2.0 Replay

($97 Value)

Dive into the Dispute Master Class 2.0 Replay —an opportunity for both novices and seasoned experts to seize efficient dispute strategies! Led by three of today's experts, this replay unlocks the secrets to legally and effectively challenging inaccuracies on credit reports. Get ready to supercharge your journey with insider knowledge and actionable steps that make a tangible impact!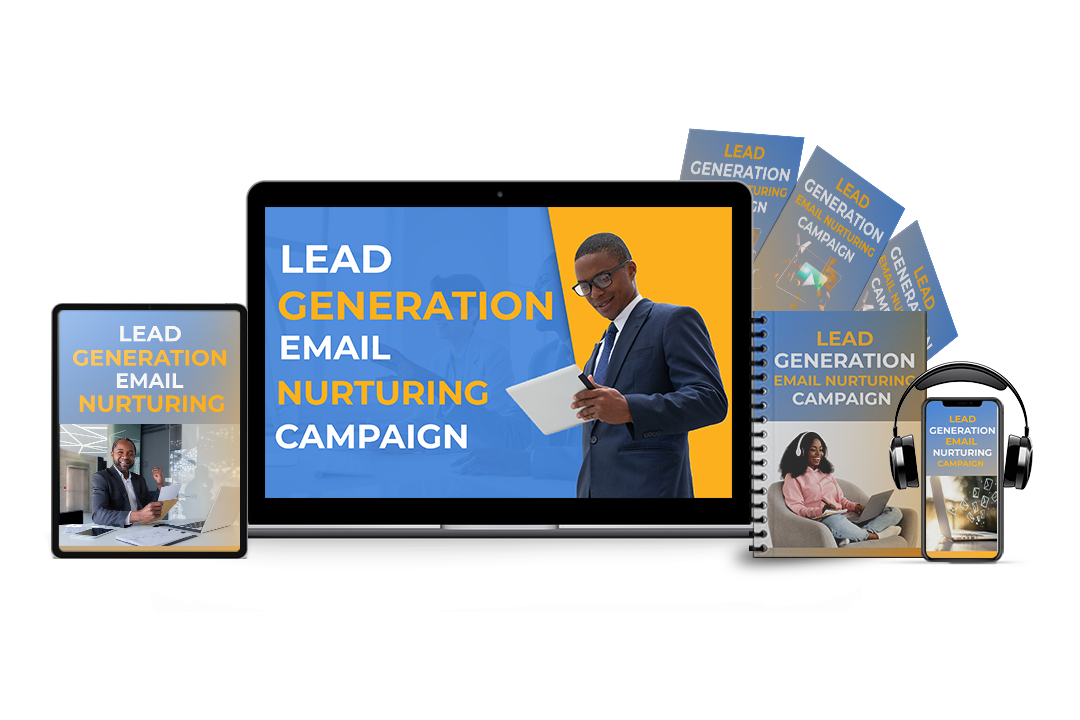 Lead Generation Email Nurturing Campaign

($97 Value)

This email marketing guide will teach you how to properly run your email campaigns and provide you with done-for-you email content that you can use. Whether you have been using email marketing or just new to this, this training will give you the guidance you need to launch campaigns that will not only generate leads but will also make your subscribers trust you.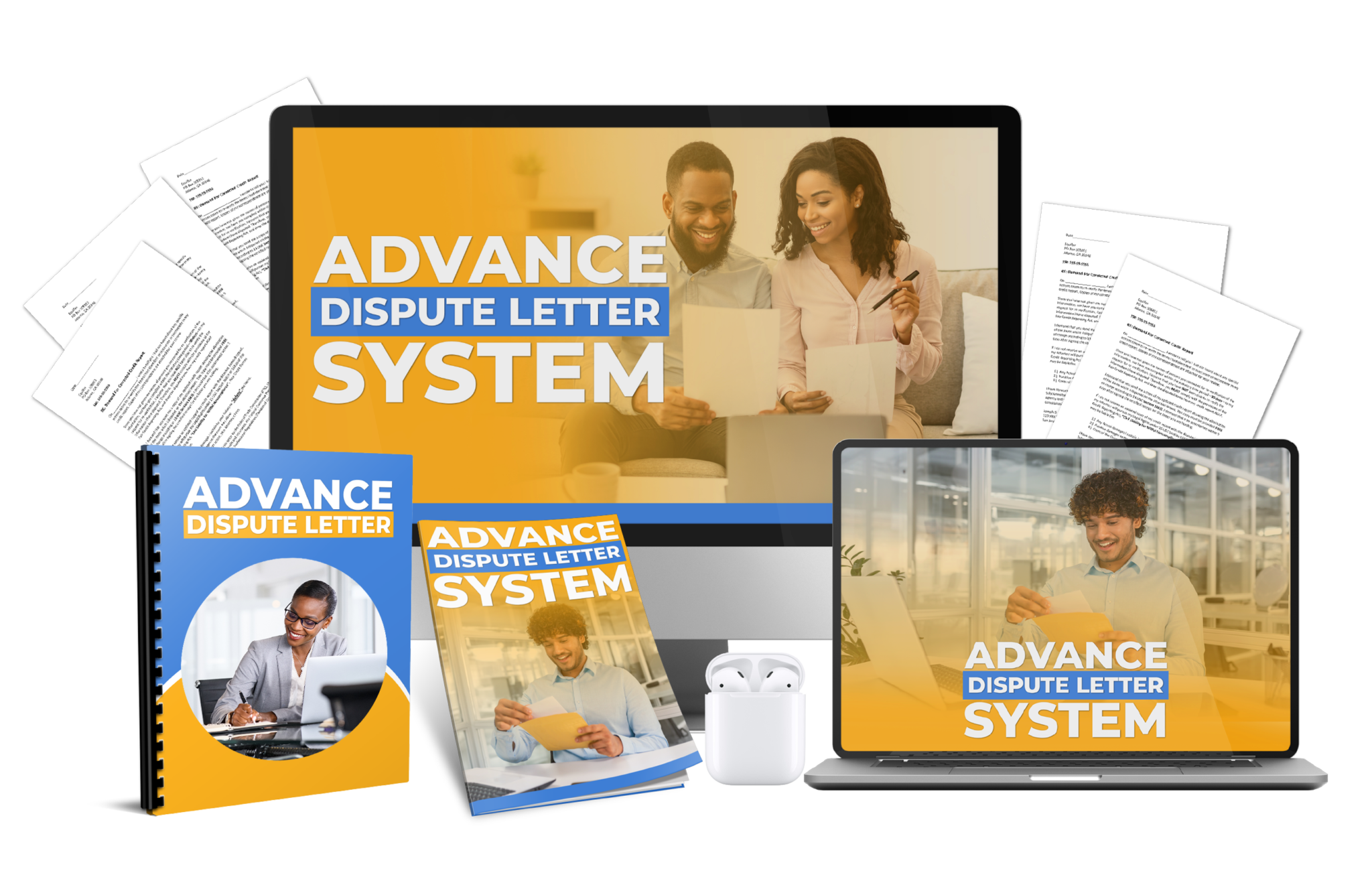 Advance Dispute Letter System

($99 Value)

Crafted by a reputable and trusted credit repair company with years of industry experience, the dispute letters are fundamentally different than standard, conventional letters. These 20 letters are an excellent backup plan to basic letters that fail to remove inaccurate information from your credit report.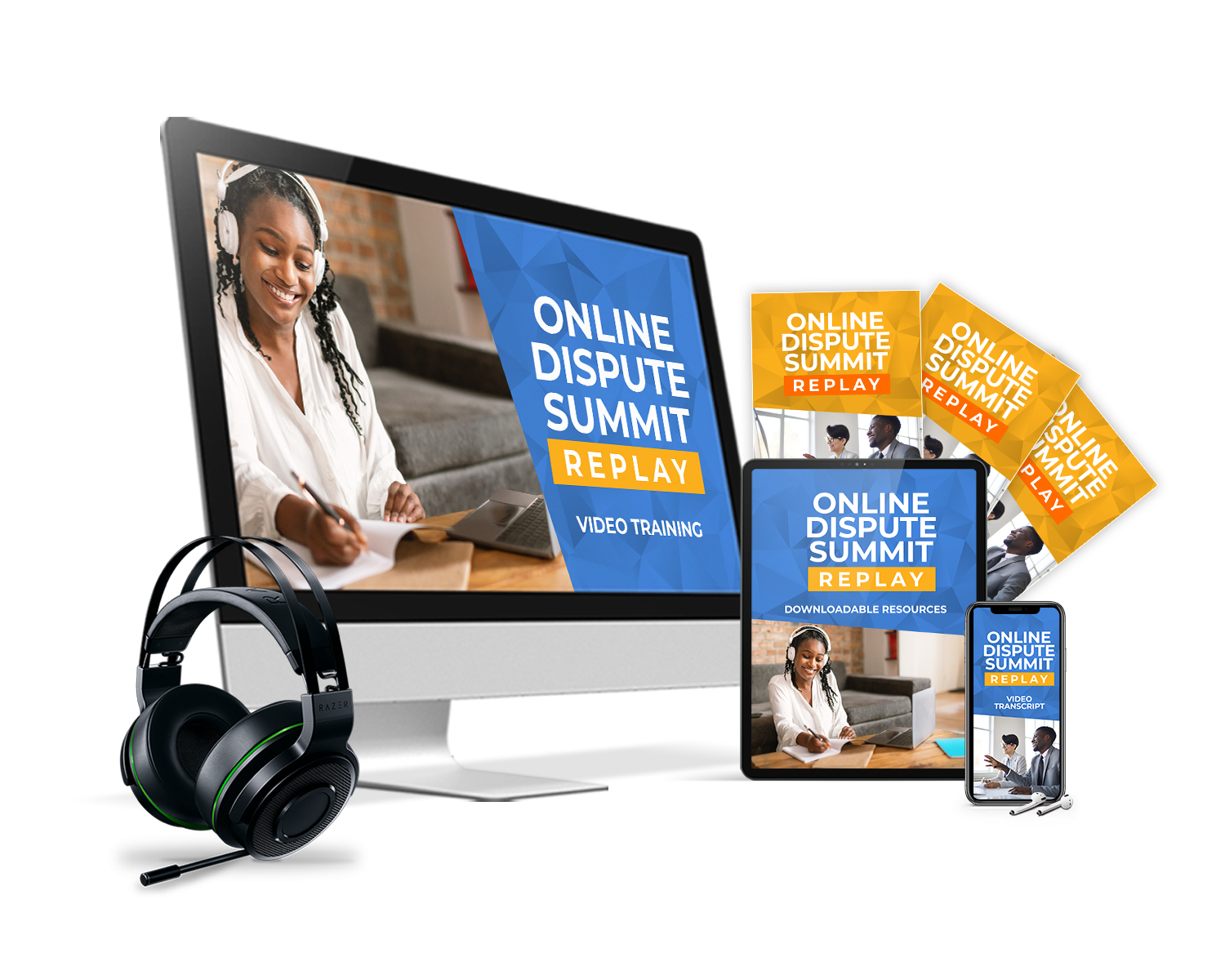 Online Dispute Summit Replay

($149 Value)

Learn the most effective credit disputing techniques from six industry experts. With over 7 Hours of comprehensive online recording, plus easy-to-follow audio transcripts and slideshows of the summit, you can accelerate your business growth by delivering the best services to your clients. Best for anyone who wants to hone their disputing skills.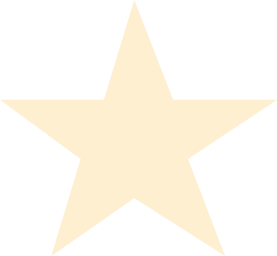 Additional $1,946 Worth

of AI and Marketing Resources
to Grow Your Business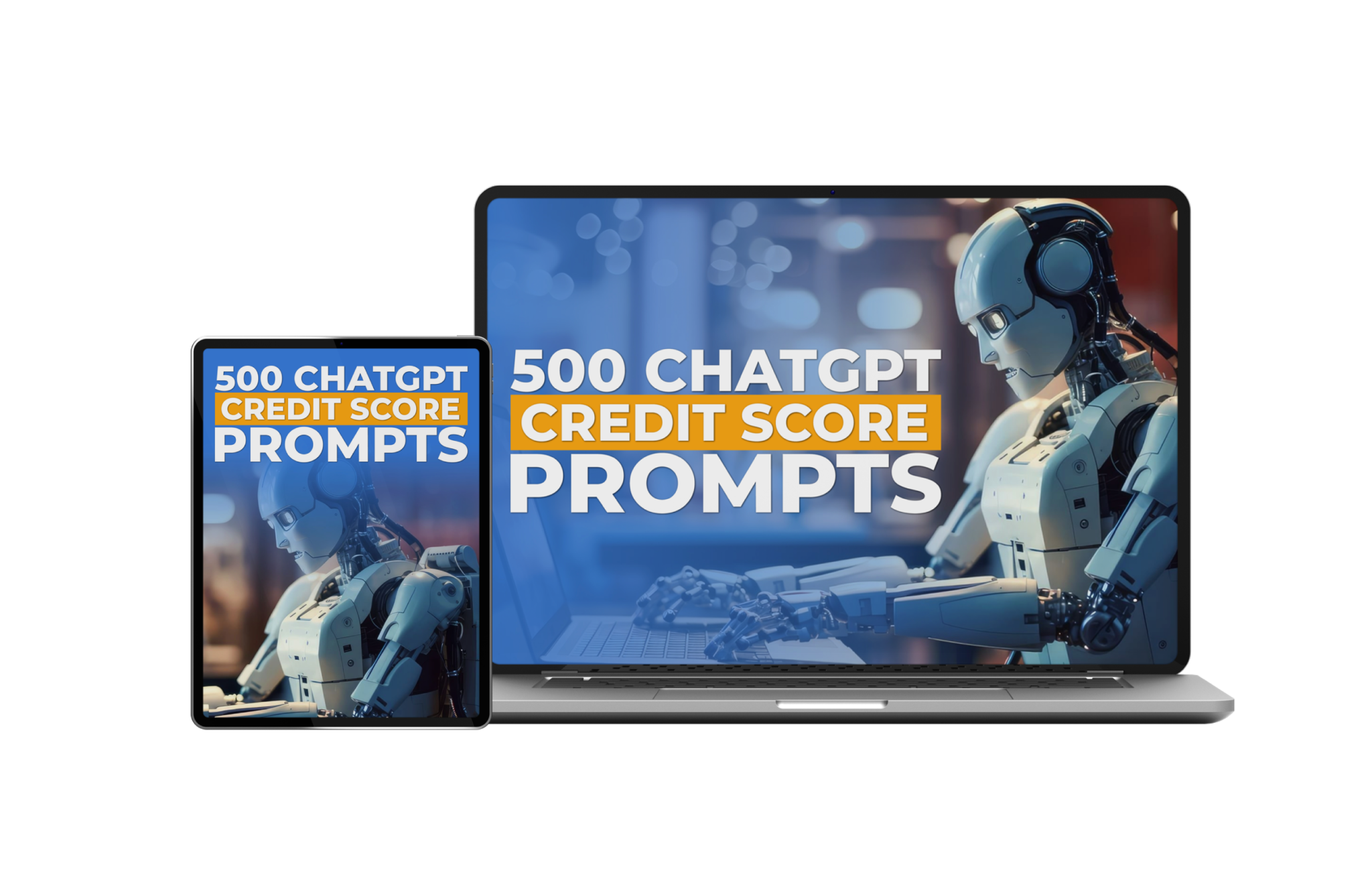 500 Chat GPT Credit Repair Prompts

($297 Value)

Elevate your credit repair services with our exclusive collection of 500 ChatGPT credit score prompts! Tailored for specialists and business owners, these prompts harness AI to provide personalized, expert-level insights, streamline workflows, and empower clients toward financial success. Revolutionize your approach, stand out in the industry, and drive unparalleled growth!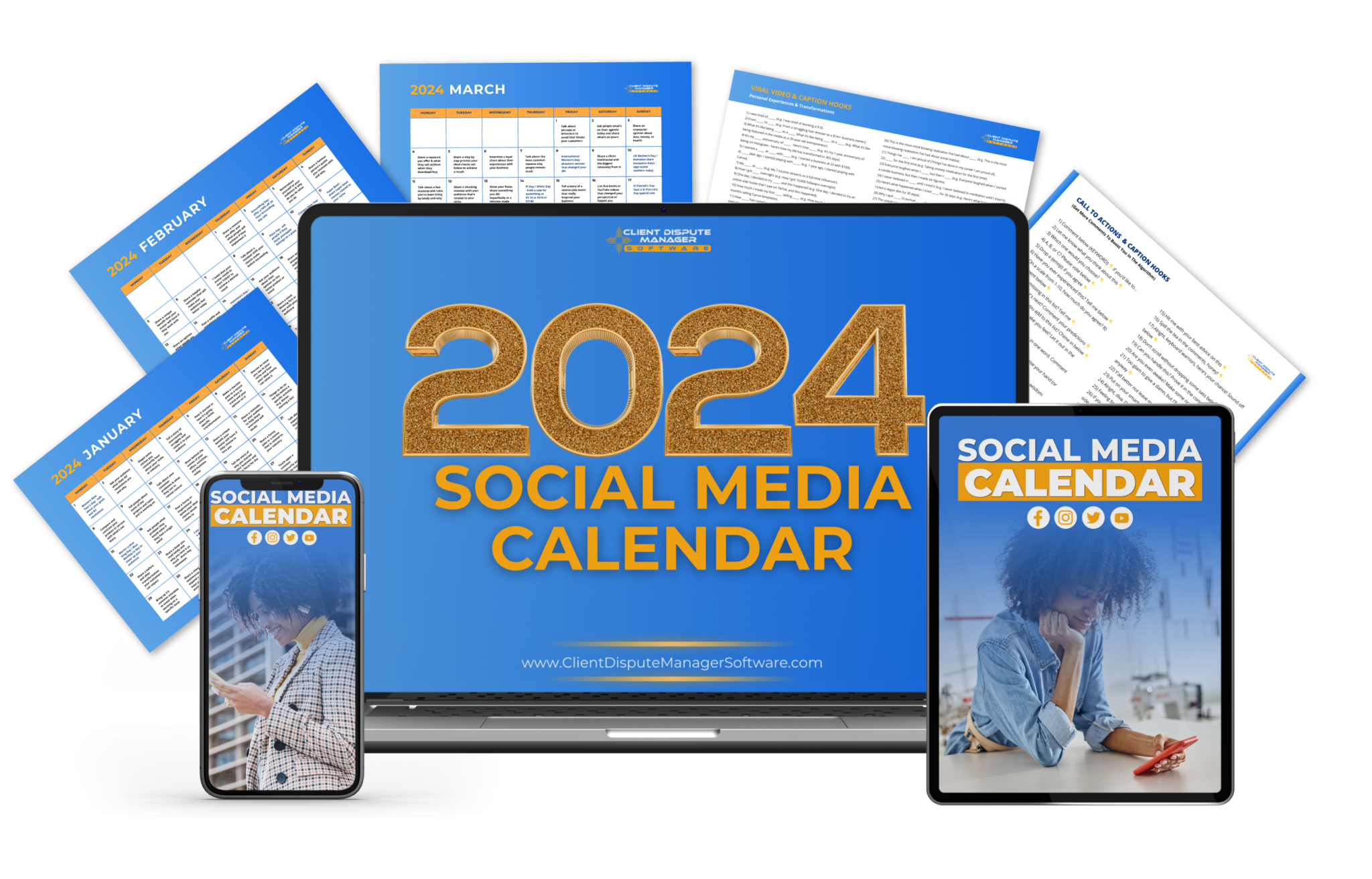 Credit Repair Social Media Calendar

($149 Value)

Revolutionize your credit repair business with our specialized Social Media Planner! This dynamic tool empowers engaging content creation and fostering deep connections with audiences. Seamlessly align your strategy with trends, establish expertise, and drive growth effortlessly. Elevate your online presence and conquer the credit repair sphere!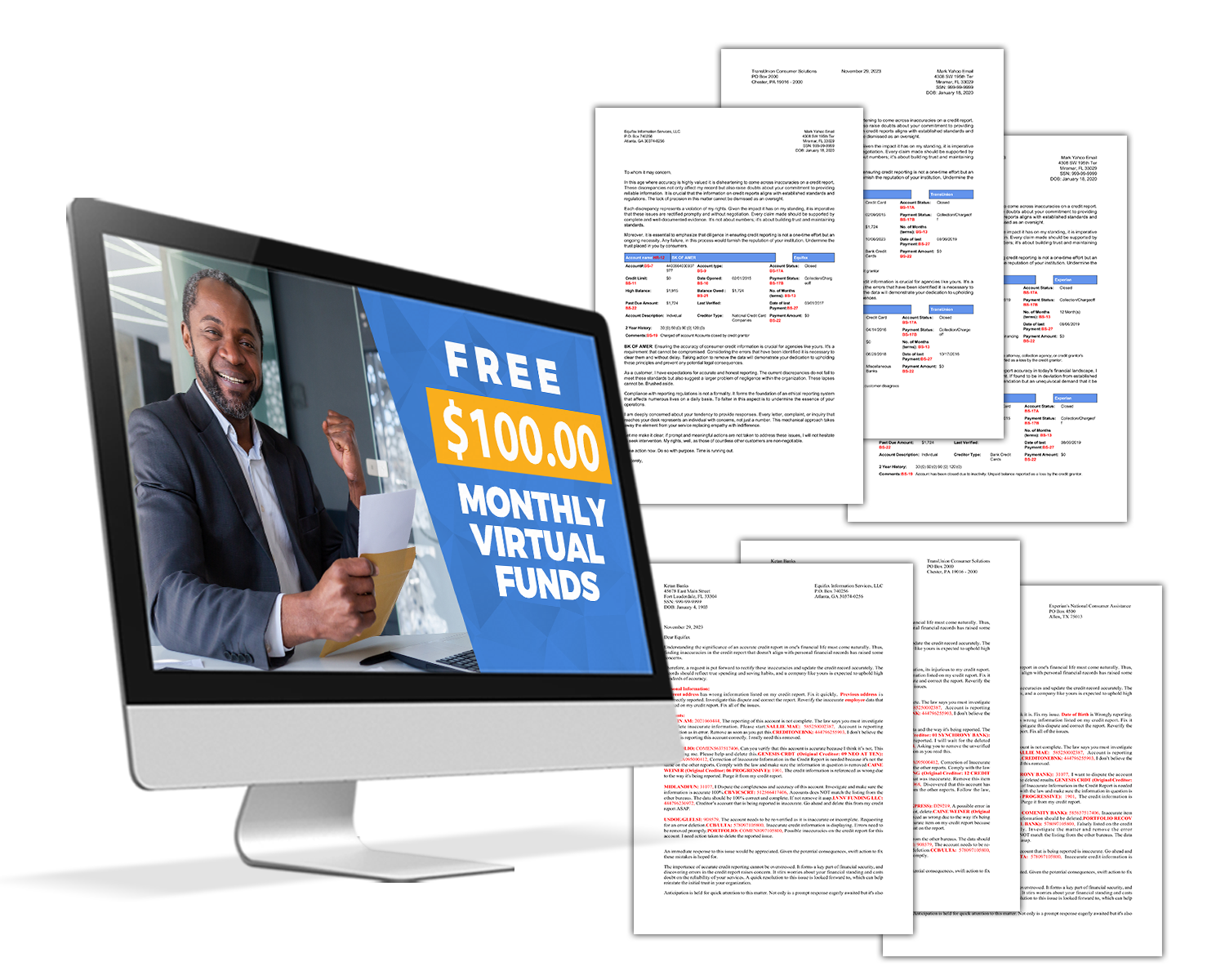 Metro 2 / AI Consumer Law Attack letters

($100 Free Virtual Funds Every Month)

Gain access to our cutting-edge automated Metro 2 and AI-driven Factual and Consumer Law attack letters, designed to assist your customers in removing inaccurate information from their credit reports. The standout feature of these attack letters is their 100% uniqueness, ensuring a fresh approach with each execution. Additionally, every month you'll receive $100 in virtual funds, enabling you to craft these potent letters effectively.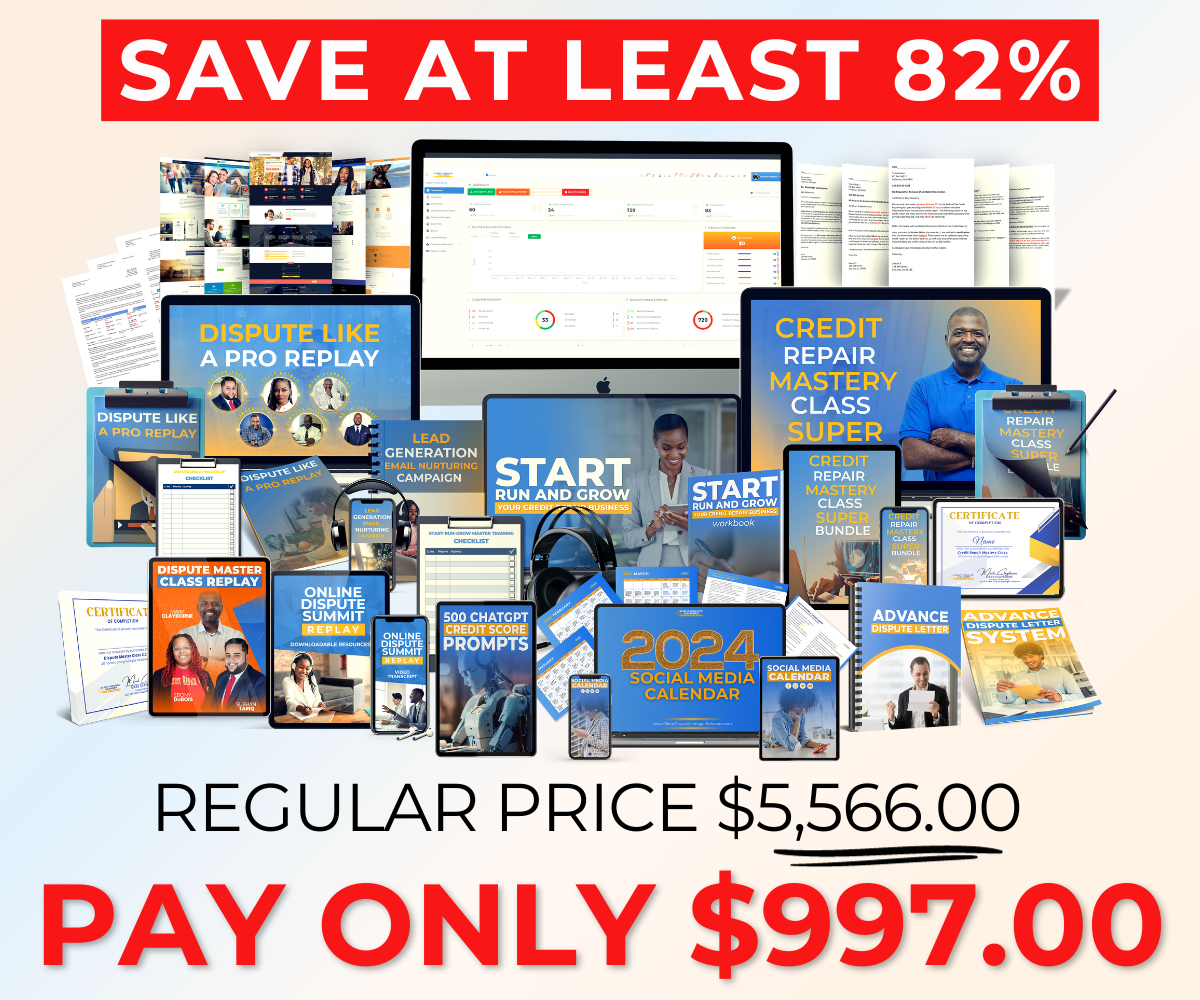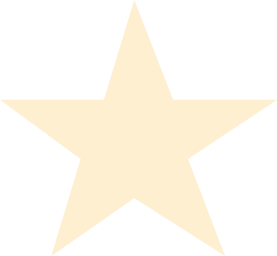 Experience
Unparalleled Industry-Leading Support

Included with Your Membership​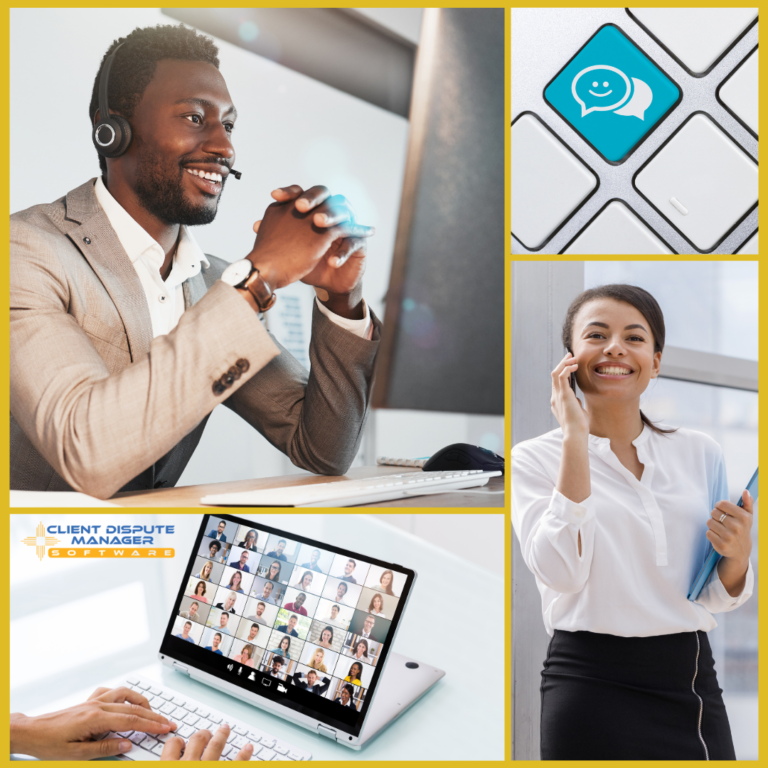 When you need help, we are one call away.

Our chat team is standing by waiting to assist you. Give us a try.

Need help while working on the software? We got you covered.

Want a personal one-on-one walkthrough? Just ask and you shall receive.

Join us on our live training every Monday, Wednesday and Friday.

Weekly Mastermind Meeting
Join other business owners as you learn various Dispute Methods and Business Growth Strategies.
Take Advantage of this Amazing Offer Now
Client dispute manager is a very user-friendly interface that allows you to start your own business. A few of the pros about client dispute managers that. You are able to import the credit report with one click. Dispute letter templates are fantastic. The software allows you to manage client data and credit repair documents such as letter disputes, notes and whatnot, and is basically a complete software solution for any consumer or business that wants to start a credit repair company.
I would like to show my gratitude for the family at CDM. Their customer service and user-friendly software has really been helpful as I build my credit repair business. After having challenges with the previous software company I chose to take a look at theirs and it has lived up to our expectations and more. Also the support staff and training has been the key factor for us. All our questions and answers are answered right away. This is imperative to new businesses. I highly recommend this software to anyone looking to grow their business.
I have been with CDM since conception. The software has came a long way throughout the years. So far much, I didn't think it would ever become so robust. CDM has everything you need to run a credit repair business. Forget about having to purchase a CRM in addition to CDM. CDM is your CRM with many more features than most other CRMs.