The path that potential customers take to become signed clients is represented by a credit repair sales funnel. The prospective customer moves forward in the sales process by one level with each stage of the funnel. 
Your company will be able to determine the steps it has to take to advance prospects towards the subsequent level with the help of a credit repair sales funnels that has been well mapped out.
The act of purchasing is analogized to a funnel since it begins by drawing in a large number of potential customers. Then gradually eliminates those who are not interested in purchasing the product or services until you are only left with those who will.  
This decline is unavoidable; you will never be able to convince everyone of your point of view. On the other hand, funnels that work well will convert the greatest amount of potential customers into actual ones.
Businesses should always be working to improve the effectiveness of their funnels by optimizing and experimenting with them.
How Credit Repair Sales Funnels Work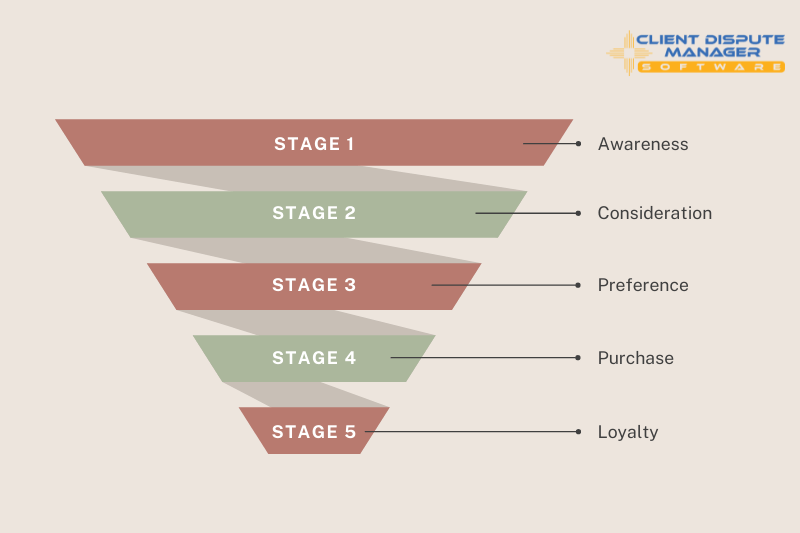 Everyone who has become one of your customers went through a series of steps that culminated in their decision. During this phase of the process, the customer will get familiar with your brand, gather further information on your offering, consider whether or not to get your services, and finally sign the contract.
This procedure may be completed in a matter of minutes for some items, most often consumer goods with reduced prices. A consumer can be perusing social media when they come across an advertisement for a pair of shoes, click on the link to learn more about the product, determine that the shoes are suitable for their requirements, and then make the purchase.
Other products have funnels that are a great deal more sophisticated. When providing credit restoration services, there are sometimes numerous levels involved. Some examples of these layers include email marketing, webinars, downloadable materials, and in-person presentations.
When this occurs, the time it takes for a buyer to transition from being a prospect to a client might be longer. The most important thing is to design a credit repair sales funnel capable of successfully directing prospective consumers through the various phases of the funnel until they reach a point where they are prepared to sign up for your service.
Credit Repair Sales Funnel and the AIDA Principle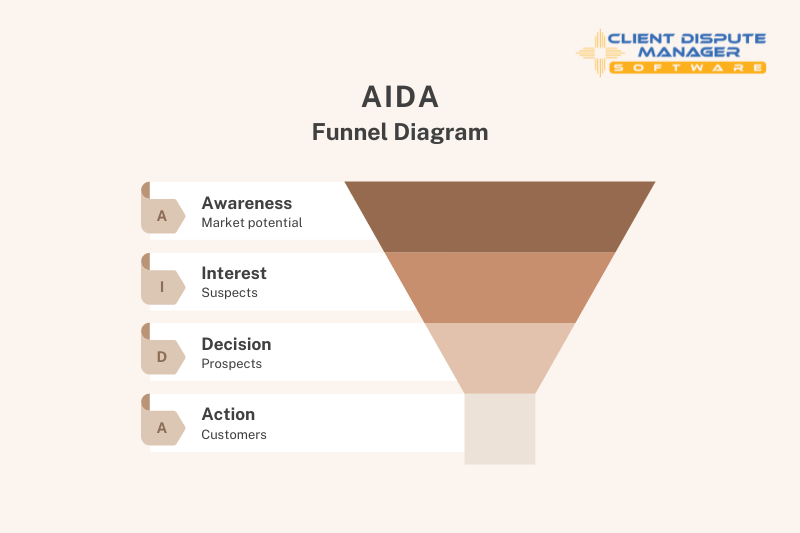 The AIDA Model is an advertising effect model that identifies the stages an individual goes through in acquiring a product or service, such as Credit Repair services. The model's abbreviation (AIDA) stands for Attention, Interest, Desire, and Action. The AIDA model highlights the four key stages that are reached when on this journey.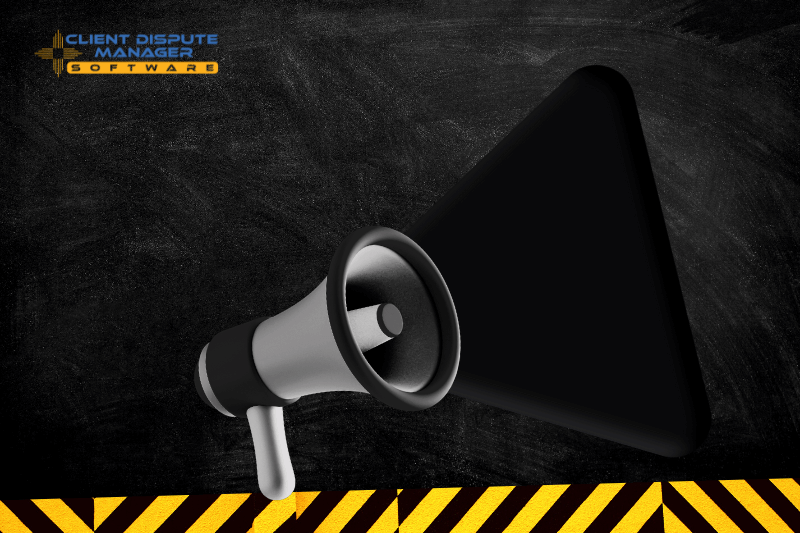 Awareness is the first stage in the sales process or the funnel. This is the first time a person learns about the services you provide.   They could become aware of your business existence by coming into contact with your advertising, learning about your company via social media, or hearing comments from friends and family. 
Or, a prospective customer may have learned about your company by searching on Google, leading them to your website, stumbling onto one of your advertisements, or reading your blog.   If the circumstances are ideal, the prospect may become a client after clicking on one of your links. 
However, it is more probable that you will need to persuade the prospect to connect with your company by visiting your shop or website or contacting you.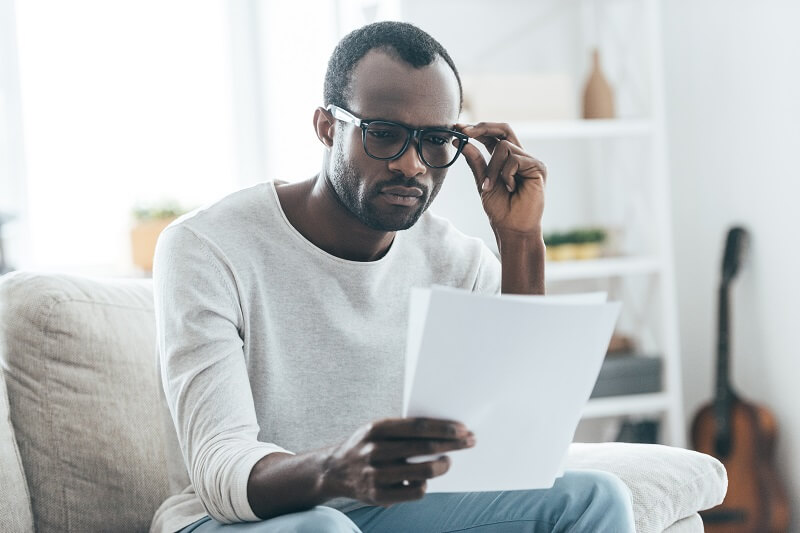 The next stage in the sales process is generating interest from potential customers. At this stage, the prospective customer is aware of your business, your brand, and the items or services you provide.
They have decided to analyze all of this information depending on how interested they are in choosing you.  At this stage, you need to generate high-quality material that not only informs and educates the prospect but also does not make any blatant attempts to sell to them.
If you are overly strong or aggressive with your sales method during this stage, you risk turning off the prospect and driving them to exit the process. Your content should demonstrate your expertise while supporting the prospect in making an informed decision about what to do next.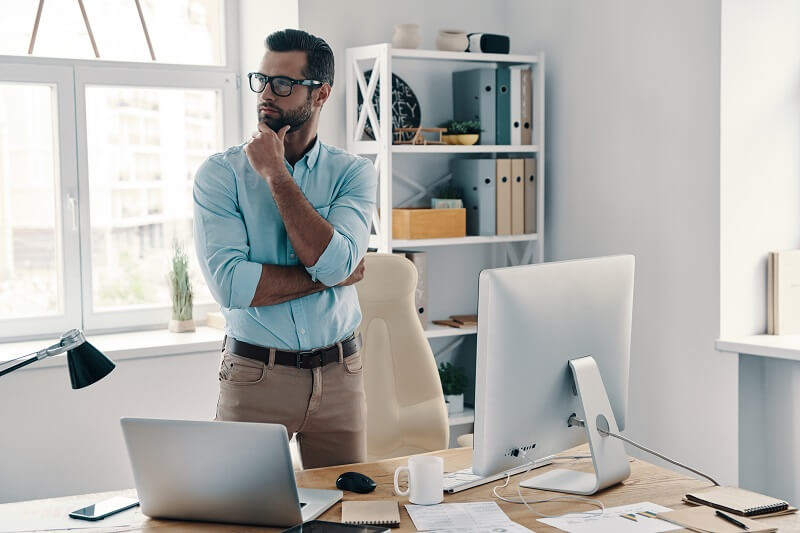 The decision phase makes up the third step of the new credit repair sales funnel funnelslive.  Now that they are ready to buy, the buyer may be debating between a few different choices before ultimately settling on one.
At this point, they will be analyzing various aspects, including cost, bundles, and others, to choose which alternative will serve them best.  At this point, you need to make the finest offer possible. The important thing is to make the offer so appealing that the prospect can't help but take the next step and choose your offer. 
The prospect may be persuaded to choose due to the types of services you provide. Converting a prospect into a customer may be accomplished via personal meeting, your website, webinars, or other marketing platforms.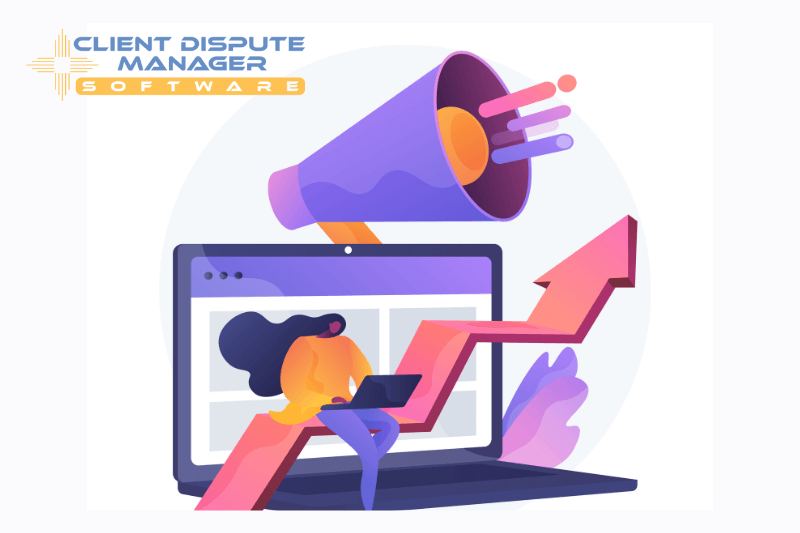 Action is the last and most critical step in any credit repair sales funnel. When the prospect makes a purchase of your product or service, they transform into a customer (or they decide to leave without making a decision).
If the prospect decides to work with you, they are immediately integrated into its ecosystem.   Although the transaction has been made, the process is never really over. Your primary emphasis should be on retaining customers so that they will make additional or repeat business in the future.   
Your material should contribute to the development of brand loyalty among your customers. For instance, once the client has signed the contract, you may thank them for their business, get feedback from them, encourage them to join up for your newsletter, or enroll them in a rewards program.
Credit Repair Sales Funnel Benefits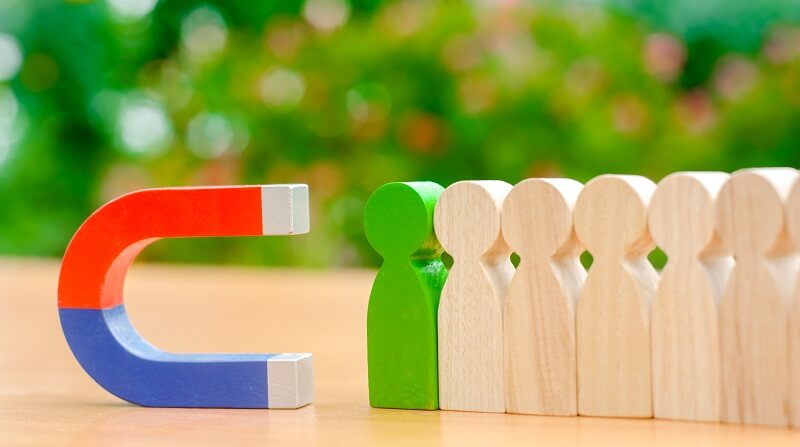 It is unavoidable that a credit repair sales funnel that has the appropriate content will bring in new leads for your company. After then, the issue that naturally arises is, "What kind of material should be included?"
That depends on the kind of your company, the sector you operate in, and the leads you're hoping to bring in. You will be participating in an industry geared around assisting individuals in accomplishing their objectives if you start a credit repair business.
Tips in Attracting New Leads for Your Credit Repair Sales Funnel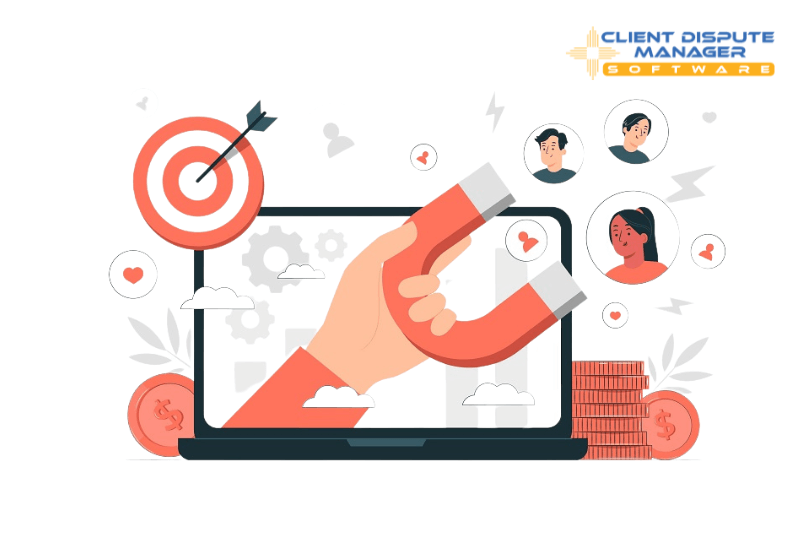 Consider the areas in which you excel and the challenges you successfully address on behalf of your clients. 
Your content should provide value to your target audience and provide a solution to a query or issue they now face. 
In terms of presentation, this may take the form of a downloaded eBook, checklist or some printable materials that will help address their pains. 
When it comes to offering the material that people desire, the most important thing is to have at least everyone's email address. 
In this manner, these prospective customers are now in your funnel, where they may be cultivated and developed into customers via your efforts. 
It is impossible to deny the fact that fresh leads for your organization will be brought in by a sales funnel provided that it has the necessary information.
Following that, the question that inevitably arises is, "What type of content needs to be included?" That depends on the kind of business you run, the industry you are a part of, and the leads you want to generate.   
If you establish a credit repair firm, you will engage in an industry centered on supporting folks in reaching their goals. If you do this, you will have a better chance of being successful.   Think about the specialized areas in which you thrive and the difficult problems you solve effectively on behalf of your customers.
Your material needs to deliver something of value that appeals to your target audience and provides a solution to a question or problem they presently confront. This is a must for effective content marketing. When it comes to presentation, this may be an eBook that can be downloaded or some type of service. 
When it comes to providing the content that people want, having at least everyone's email address is the most crucial thing that can be done to prepare. These potential clients are now in your funnel, where they may be groomed and grow into customers as a result of your efforts. And in this way, they are a part of your funnel.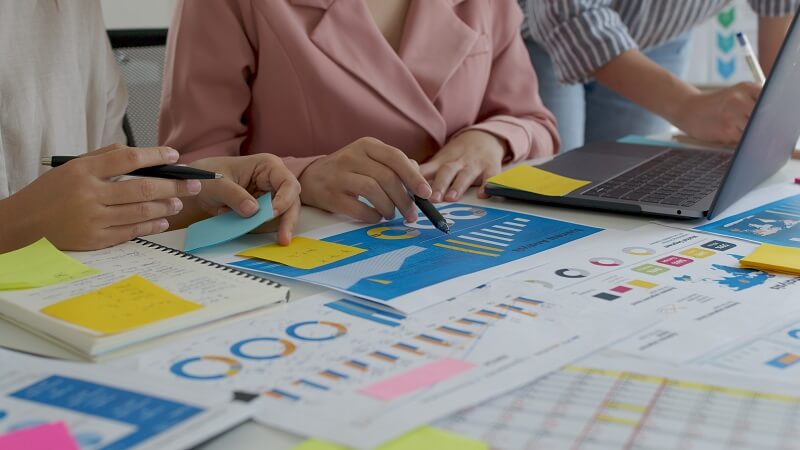 Do you ever find that there is just too much you could be doing with your marketing, and there isn't enough time? A wealth of information is available to guide you on what actions you should and should not do.   
Implementing your credit repair sales funnels will help you focus on the activities that should be taking place to acquire leads and convert those leads into sales.  It is not always about making your marketing simpler; instead, the focus is on making it more successful.
The number of favorable outcomes will continue to increase at an exponential rate. In addition, you will have fewer chances to pass you by.  Approximately 3 percent is the overall average conversion rate of a sales funnel across most sectors.
That may not seem like a lot, but take a quick look at your conversion rate without a credit repair sales funnel, and you'll see that it's really rather low (if you even know). A goal should have a minimum of three percent as its beginning point. You may always improve from that point forth.
Concentrating Where it Counts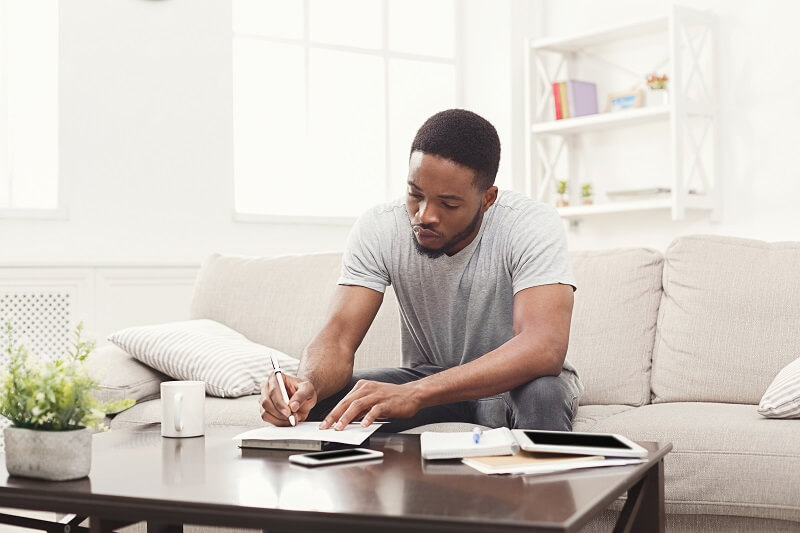 It would be awesome if, by some miracle, every potential client turned out to be worthwhile. The unfortunate reality is that this is not how it works. But building a sales funnel will assist you in determining which leads for credit repair to follow further.
Because of this concentration, you will be able to make better use of your time and resources to concentrate on promising leads, as opposed to wasting an excessive amount of time on leads that are illusions and will simply never convert. 
One method to accomplish this objective is to provide new leads with an initial consultation or an email survey. If you do so, you will better understand your prospects and be able to identify those more seriously interested in purchasing your product or service.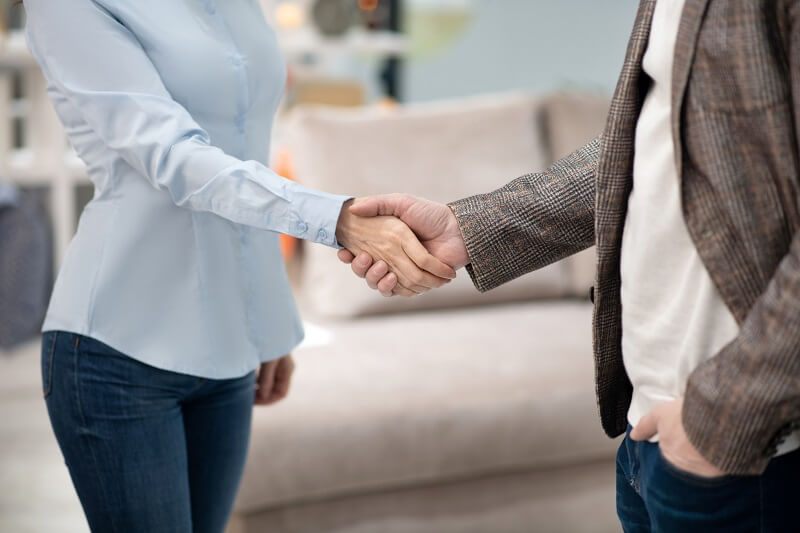 It's unlikely that everyone will make a snap choice to work with you right away. Conversions need to have credit repair sales funnels that include many points of contact spread out over a certain amount of time. A connection may be formed by continued interaction with one another. 
The goal is to educate them and create a connection with them over time until they are eventually ready to make their purchase choice. To do this, you will need to share your information with them regularly.  People invest in businesses they have faith in and businesses they already have a relationship with.
Who is Your Target Audience?
Your target audience is the exact set of potential customers most likely to desire your product or service. As a result, they are the individuals who should be exposed to your advertising efforts.
A multitude of different characteristics, including but not limited to age, gender, income, geography, and hobbies, may be used to determine a target audience.  Every year, $37 billion in advertising spending is squandered because advertisements do not successfully attract the intended demographic.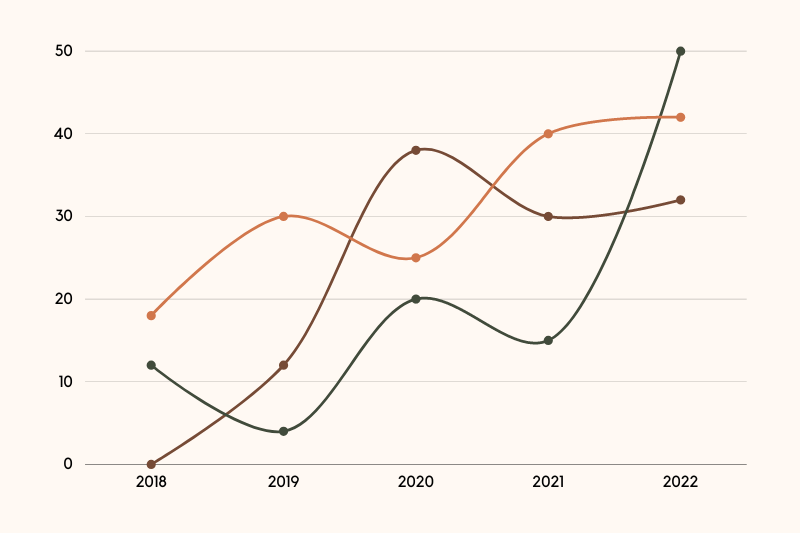 The terrible truth that not all leads will eventually turn into clients has already been brought up in our conversation. The game of numbers is an essential part of credit repair sales funnel funnelslive. 
The fact that this is the case does not, however, imply that a scattershot, catch-all strategy is the one that will lead to success. Determine how many potential customers are being sucked into various credit repair sales funnels and how many of them are really getting the services you offer. 
Your ability to properly operate your credit repair company and manage your online marketing plan is directly correlated to your ability to correctly anticipate the number of sales you will make once you have a better understanding of that conversion rate using your credit repair sales funnel.
Marketing Strategies Using a Credit Repair Sales Funnel
The Different Steps in the Marketing Flowchart
In this section, we will examine each step of the credit repair sales funnel, discuss what each stage entails, and highlight the aspects of the process on which you should place the most emphasis.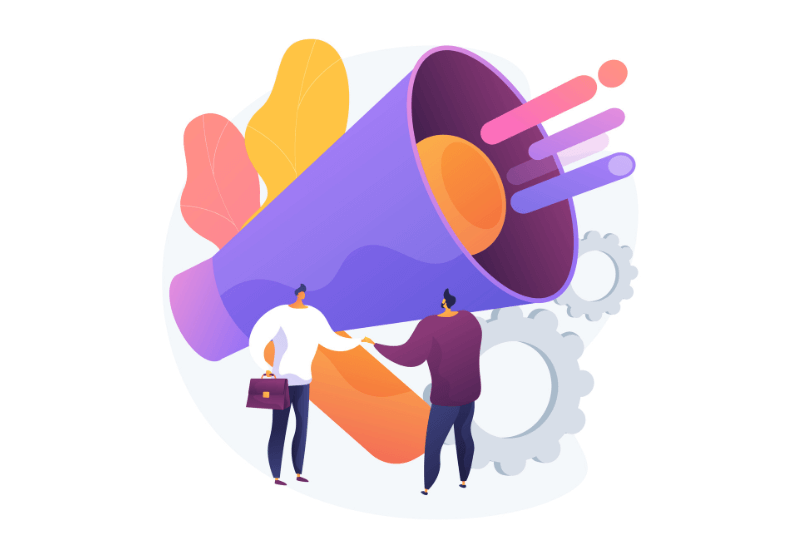 This marks the beginning of the top of the credit repair sales funnel. At this time, clients are already encountering pain issues, but they are not yet familiar with either your services or your company.
The goal here is to attract the attention of prospective clients by providing material that is interesting, informative, and not difficult to find that is tailored to meet their requirements.  One of the best-performing methods for raising awareness is via the use of video advertising.
Not only does one-third of all time spent online go toward viewing videos, but videos also produce more engagement than other forms of online content. Prospects are over 27 times more likely to click on a video ad than a banner ad. 
Because consumer journeys are so fragmented in the modern day, the most important factor in the effectiveness of video advertising at the awareness stage is reaching the appropriate individuals via the appropriate media.   
You may cut your advertising spending while increasing the number of people who see your ads if you have a solid understanding of the people who make up your target demographic and how they move from screen to screen.
Artificial intelligence (AI) tools may assist in mapping the devices a consumer is using and develop behavior profiles for successful video ad targeting. These profiles can be based on the client's interests, watching behaviors, and purchase history.
Video material created by users or that provided instructions performs very well at this level.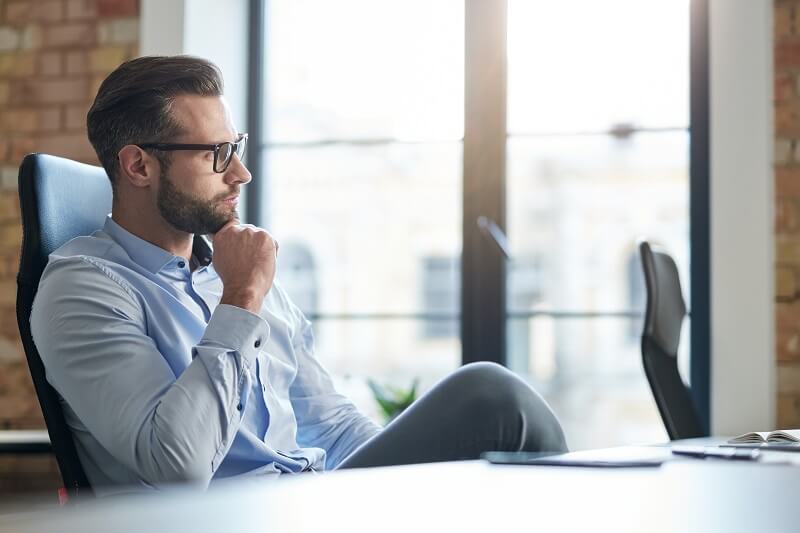 This is the point when the funnel splits in two. At this point, you have successfully captivated the attention of your prospects, and they are actively looking for or interested in material that may assist them in finding a solution to their issue.   
The goal is to have people think of you rather than your rivals by establishing a level of trust with them and continuing to engage them with marketing communications relevant to their needs.  At the contemplation stage, your primary goal should be to develop a desire for your brand.
Sending interactive, targeted-marketing messages to your prospects that give interesting and instructive material based on their behavior and interests is an efficient method to accomplish this goal. Personalize the content of your website so that it caters to the interests of first-time visitors.
Utilize tools to analyze legally permissible third-party data to determine what interests your customers have outside your channels. This will allow you to develop customized content for your website.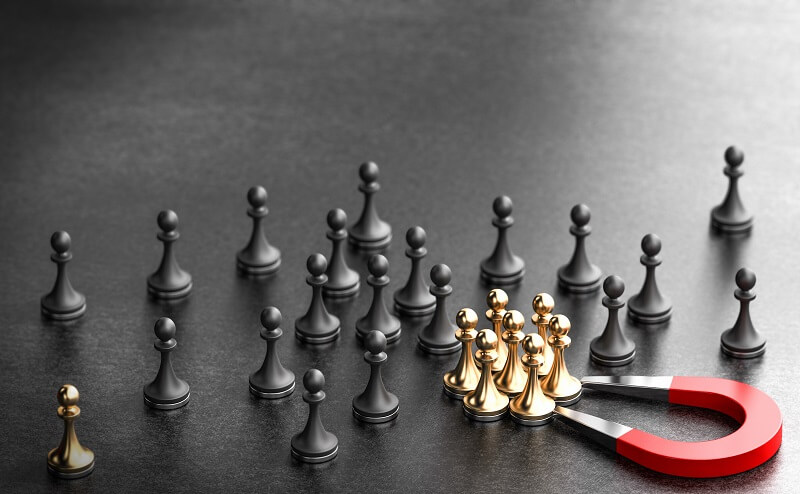 At this point, which is the very end of the sales funnel, prospects have already been acquainted with your brand and are open to the messages about your brand.
They are now considering all of their choices. It is important to make it simple for them to agree, proceed with the click, and sign the contract. Therefore, if you want to take a holistic approach to the marketing funnel, you need to widen your net to draw in prospective clients at the top of the credit repair sales funnel.
As you go through the several stages of the sales process and acquire more data and information about your potential consumers, your efforts should become more concentrated and targeted.
Credit Repair Sales Funnel Clickfunnels Software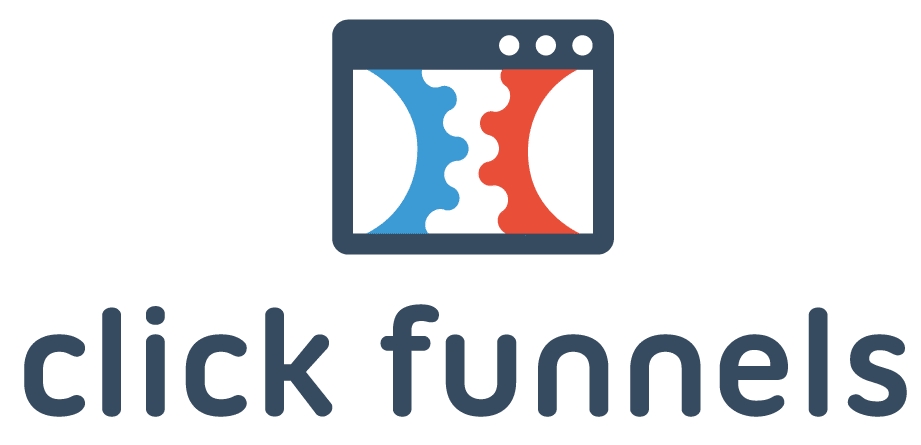 There are several software variations for use, such as credit repair sales funnel click funnels, or other credit repair sales funnel live funnels. While some are designed specifically for creating landing pages and web forms, others are more concentrated on email marketing than others. 
The following is a list of the most frequent characteristics found in sales funnel software. It contains aspects that any credit repair sales funnel funnelslive needs to have:
The generation of leads:
You are able to gather, score, prioritize, and allocate leads with the help of lead creation software. You are able to rapidly and effectively move prospective consumers along the various stages of your sales funnel.
Credit repair sales funnel clickfunnels dashboard: 
The data from your credit repair sales funnels may be inspected using a streamlined and user-friendly single-screen interface known as a KPI sales dashboard. Check your key performance indicators (KPIs) and schedules for forthcoming sales activities while seeing daily pipeline numbers in graph or chart style.
Automation:
Tools designed for sales force automation (SFA) make it possible to get rid of a number of the most tedious and time-consuming administrative responsibilities that would otherwise take up important hours of your team's time. Tools that automate the sales funnel save time and effort, which are more productively spent on activities that generate money.
Email Marketing/Management:
Sending customized emails to prospective customers is a great way to reach out to them and develop further interest in your product or service. You can easily create emails using templates and then measure click and open rates to assess your campaigns' effectiveness.
Integrations
Establish a fluid connection with all of your other sales applications to get the highest level of use. The software you employ for your sales funnel should make it possible to exchange and utilize data across all of your preferred platforms. You won't be forced to keep manually migrating data across platforms and navigating back and forth between browsers as much as you would before.
Mobile Access:
One of the things that you have to check in credit repair sales funnel funnelslives platforms is if the platform can be accessed on mobile devices. You can manage your company directly from your iOS or Android mobile device no matter where you are, even when you don't have service or in areas with spotty coverage.
Management of One's Relationships with One's Customers:
All the essential information on your customers is kept and evaluated inside your CRM software system. Users of CRM funnels can handle all of the actions involved in constructing their sales funnels on a platform already linked to the most important and readily available data pertaining to their customers so that they may provide the highest possible level of service to their customer
Making the Credit Repair Sales Funnels More Effective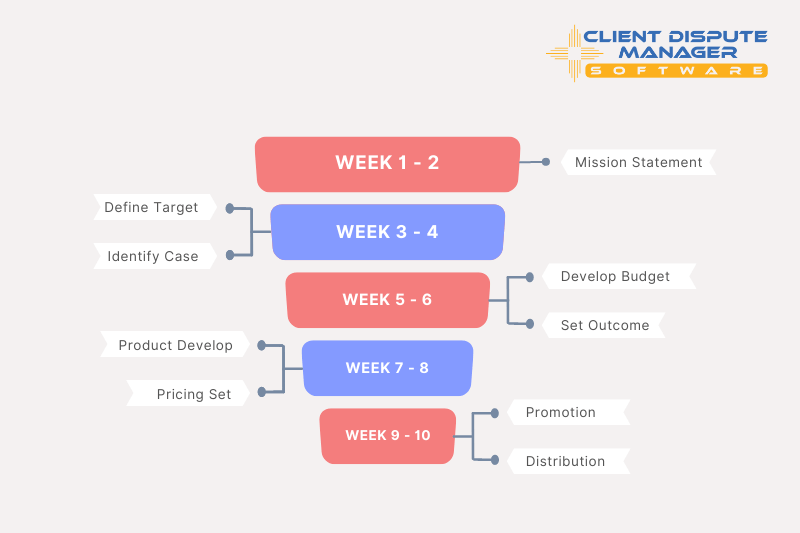 We would all want to see a higher conversion rate of our leads into actual clients. The key to successfully converting more leads into customers is understanding the path your potential customers take before signing your contract. 
By understanding our target audience, we can predict this course better.   Putting yourself in the place of your potential customers, determining what they want and need, going to them where they are, and establishing a connection based on trust will ultimately lead to a conversion. 
You can grow your business efficiently with a well-planned credit repair sales funnel.
Bonus
: Now that you have read this article, why not take your new skill and start your own credit business helping others? We have free training that can help you do just that.
Click here to learn more.