Client Dispute Manager
Platinum

Plan
Get over
$20,000 worth of discount

to access the ONLY system you will ever need to

Start

,

Run

and

Grow

your very own credit repair business.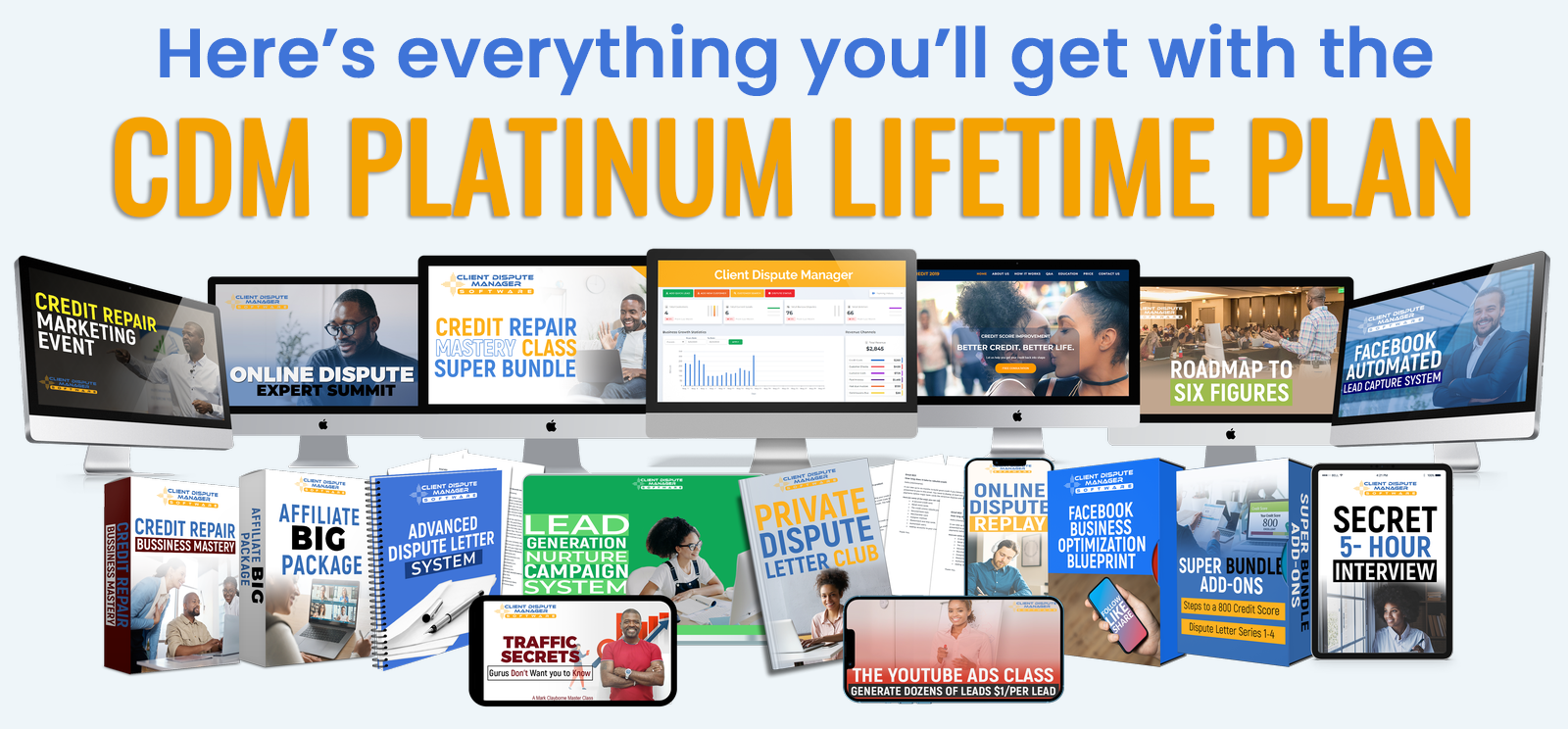 Have Your Own Software, AI Assistant and Website
to Manage and Grow

Your Business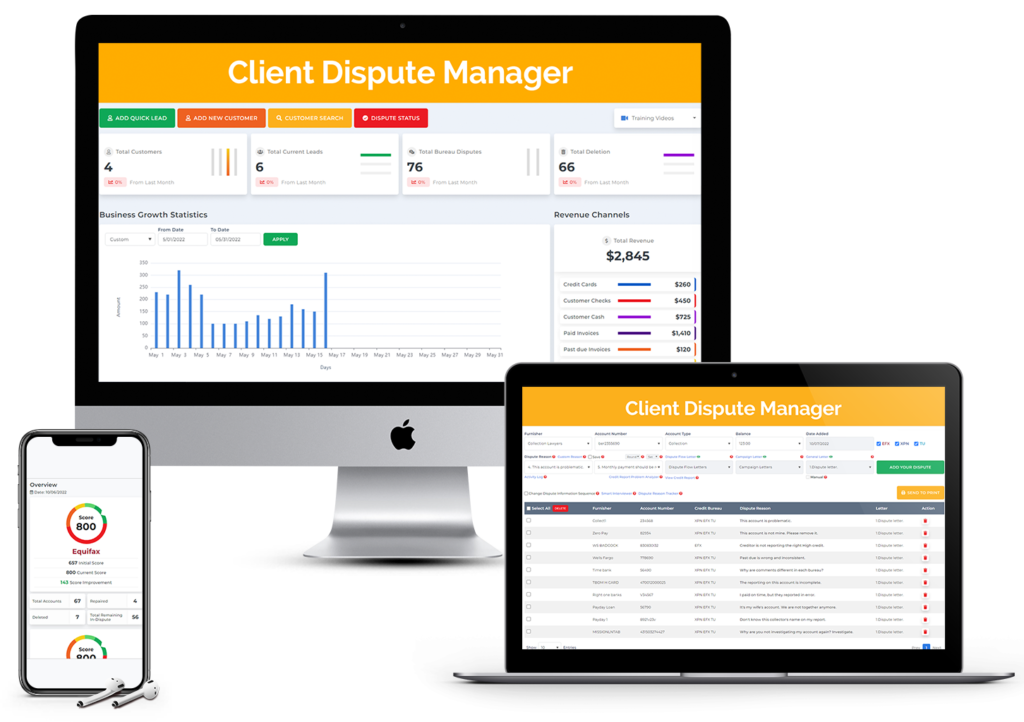 Lifetime CDMS Enterprise Plan ($20,000 Value)
Start taking control of your life with our business-in-a-box credit repair software that has the tools and automation you need to grow your own business from the ground up and hosted in a cloud-based platform built with the highest privacy and data security standards. Plus access topnotch software live support through phone, chat and one-on-one video call walkthroughs.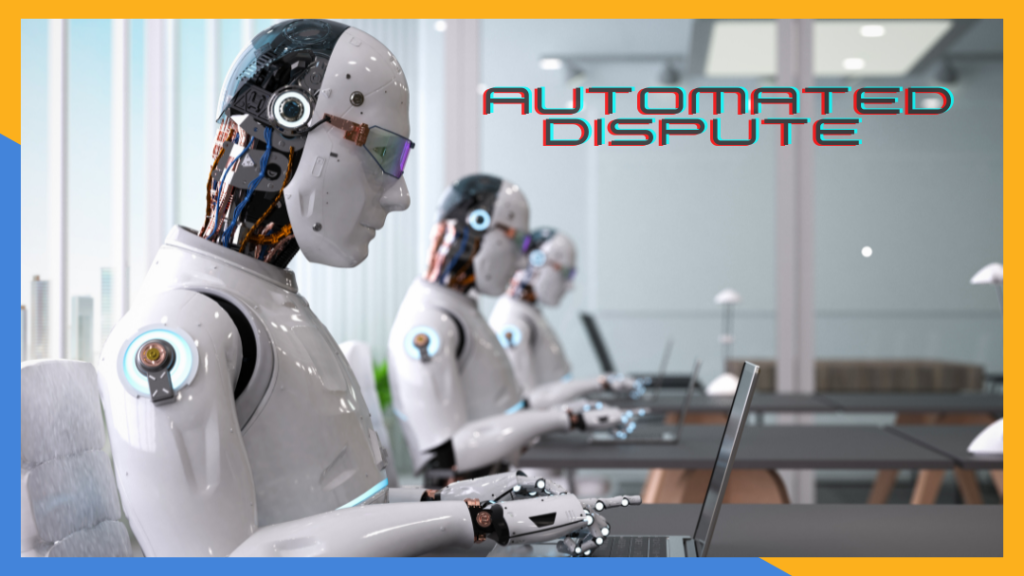 Automated Dispute Attack Engine ($500 Value)
Our AI-powered tool is just around the corner! With one click, it generates unique, potent credit dispute 'attack' letters. As part of our exciting offer, you will receive $500 in virtual cash, transforming into 500 'attack' letters when we go live. This tool simplifies credit repair, making it speedier and smarter. Get ready to experience a game-changer in credit dispute management.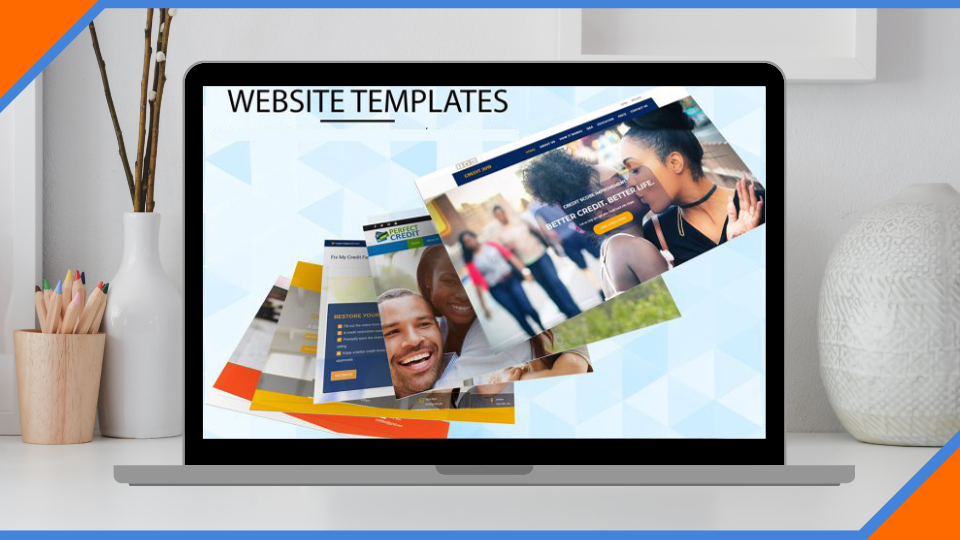 Done-For-You Credit Repair Website ($347 Value)
Build trust and gain new customers with your own credit repair website. We have 23 beautiful website templates to choose from. All you need is to have your own hosting and domain ready then select the website you want so we can install it for you. Having your own website can help you establish an online presence, reach a wider audience, and ultimately grow your business.
Learn and Be an Expert With Your
Access to all of the

14-Course Bundle

that is valued for a

total of $6,852.00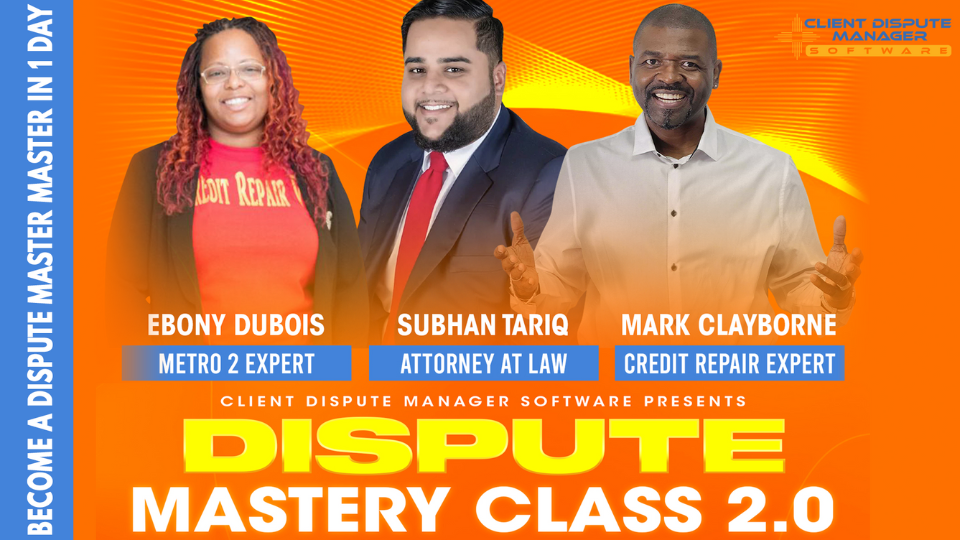 Dispute Master Class 2.0 Replay VIP Access ($97 Value)
The Dispute Online Master Class 2.0 Replay is here to help beginners and experts gain valuable dispute strategies that can be put into action immediately! Three of today's leading experts will teach you all about the legal ways to efficiently dispute inaccurate information on your or your clients' credit reports and improve your credit score.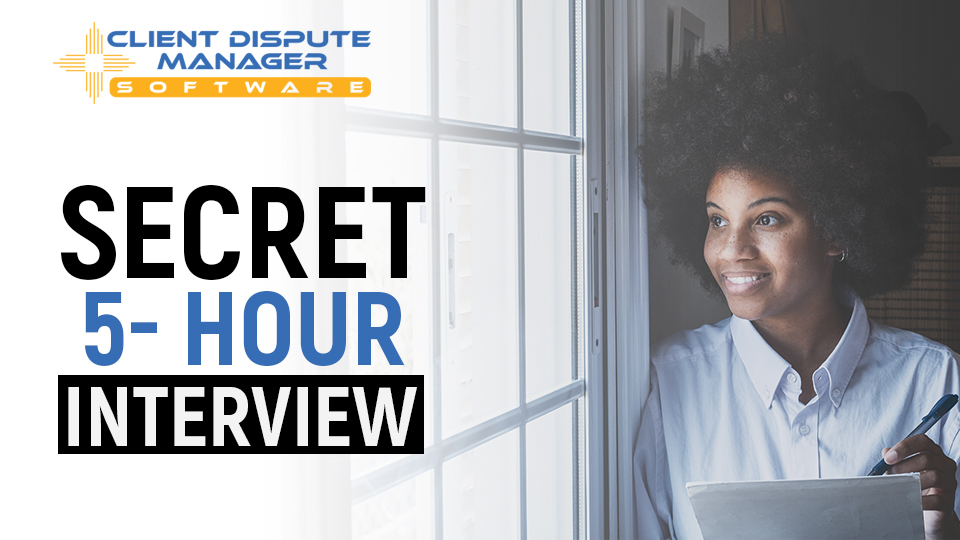 Secret Five Hour Interview (Worth $547)
Credit repair master Mark Clayborne's 6-part interview covers all the elements of building a successful business using the techniques that took him to the top of the industry! From setting up your business to attracting customers to mastering the art of credit disputes, this interview is a step-by-step guide to making it in the world of credit repair.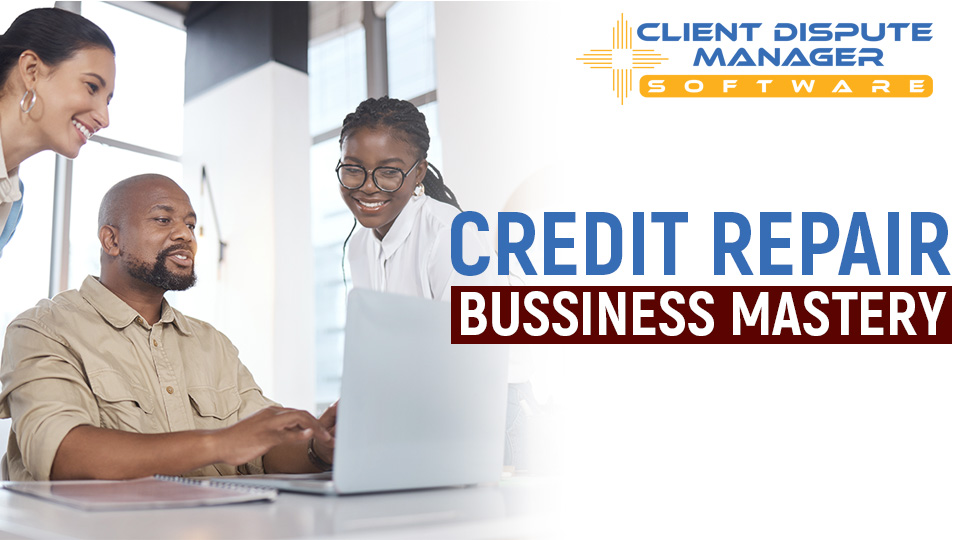 Credit Repair Business Mastery ($297 Value)
This is for new and established credit repair business owners who want to learn the inside secrets to exploding their business to new heights. Learn the best practices ranging from running your Credit Repair Business for success to top-of-the-line lead generation strategies that internet marketers are using.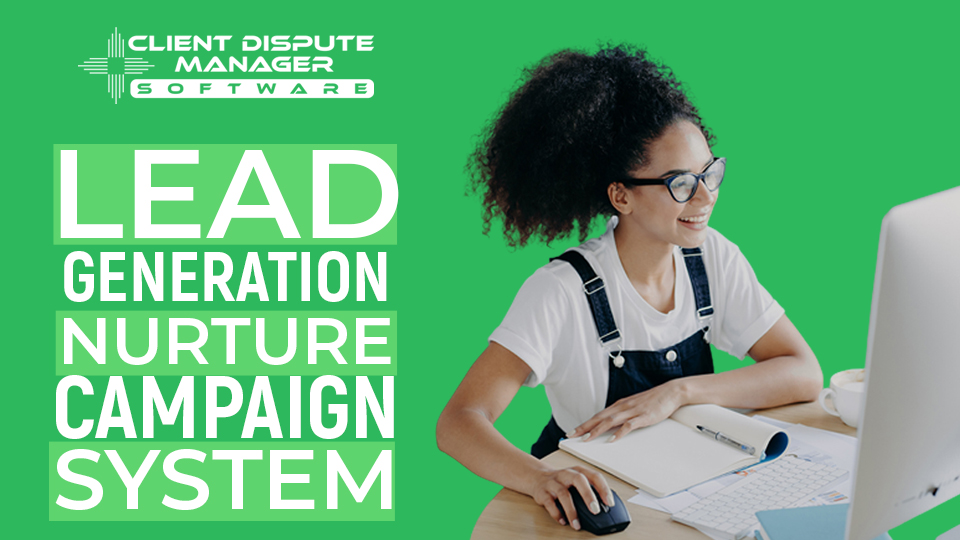 Lead Generation Email Nurturing Campaign ($647 Value)
This email marketing guide will teach you how to properly run your email campaigns and provide you with content that you can use. Whether you have been using email marketing or just new to this, this training will give you the guidance you need to launch campaigns that will not only generate leads but will also make your subscribers trust you.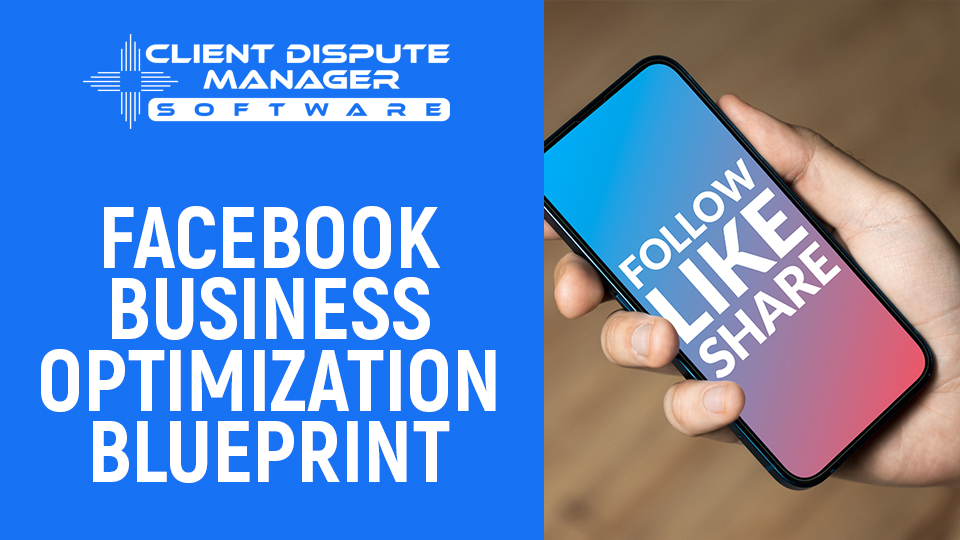 Facebook Business Optimization Blueprint ($489 Value)
Optimize and grow your Facebook page to bring in new leads and get found by potential clients. With 13 videos of comprehensive training course featuring proven Facebook Business Page optimization strategies, you will learn step-by-step how to boost your rankings on both Google and Facebook searches.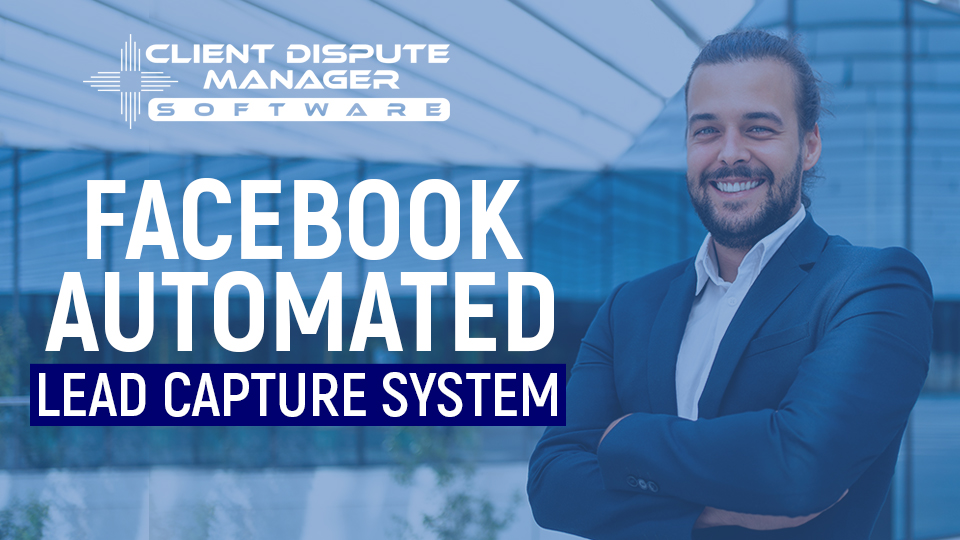 Facebook Automated Lead Capture System ($495 Value)
Discover proven methods to generate qualified leads. Our premium recordings walk you through the entire Facebook Lead Generation process that can take your credit repair business to amazing new levels! With easy-to-follow audio transcripts and slideshows of the summit, you can download the learning materials to boost your credit dispute knowledge wherever you go!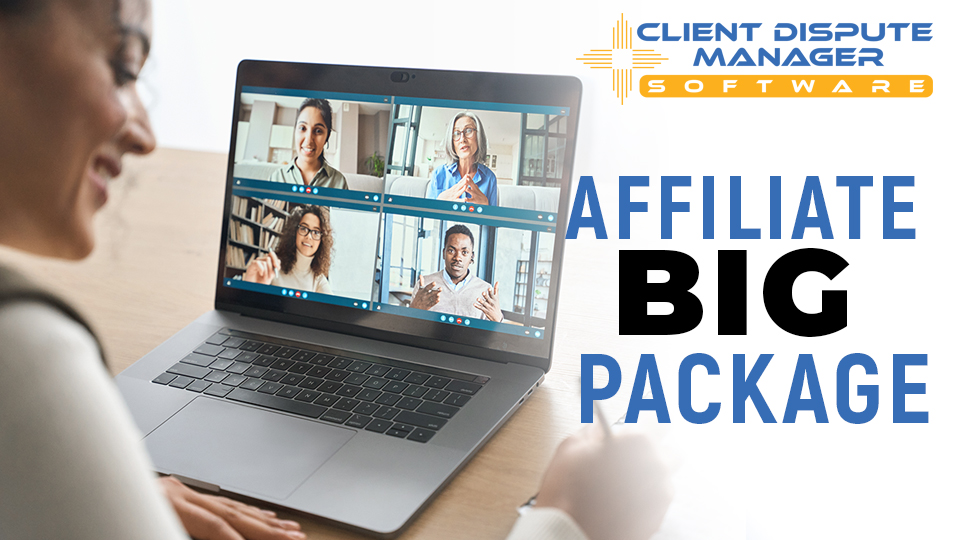 Affiliate Big Package ($149 Value)
Learn to partner with businesses that work with clients regularly in need of credit repair, you can open the door for rapid business growth by simply creating the right partnerships. The 4-hour of training, will walk you through all the methods you need to drive your affiliate marketing program including a Nurture Campaign to keep partners engaged.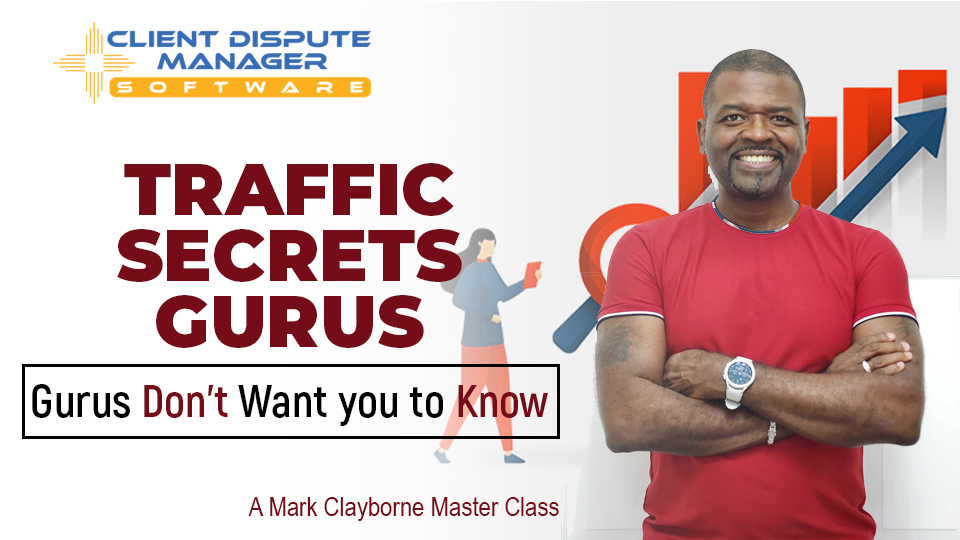 Traffic Secrets Gurus Don't Want You to Know ($597 Value)
Discover how to grow your business fast without losing a lot of time with our 7 proven marketing plays. If you're a business owner who wants to scale your company to the next level and gain countless new leads for increased sales, this 7-hour online virtual event replay will teach you exactly how.
Credit Repair Marketing Event 2020 Replay ($997 Value)
Receive premium HD video recordings of this 3-day event, where you will learn incredible ways to build your across the internet, while implementing strategic offers that customers can't resist. No matter how far along in your credit repair journey you are, this event replay will offer you endless ideas and lead generation strategies.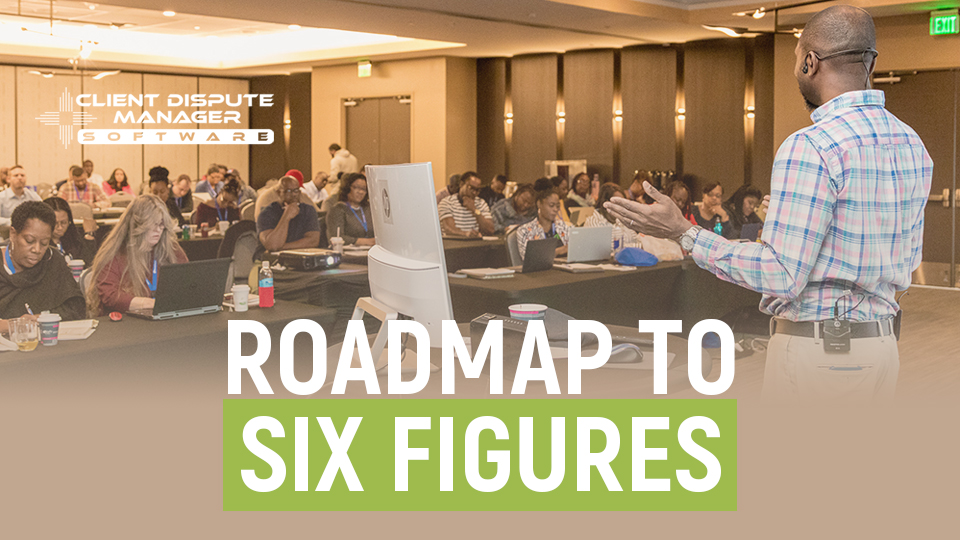 Roadmap to Six Figures ($856 Value)
Experience the remarkable Roadmap to Six Figures seminar, from the comfort of your own home. Access an exclusive package which includes the video replay of the entire 3-day seminar PLUS the Monster Marketing Playbook. This is is for anyone in the financial industry who wants to learn how to generate leads and convert them.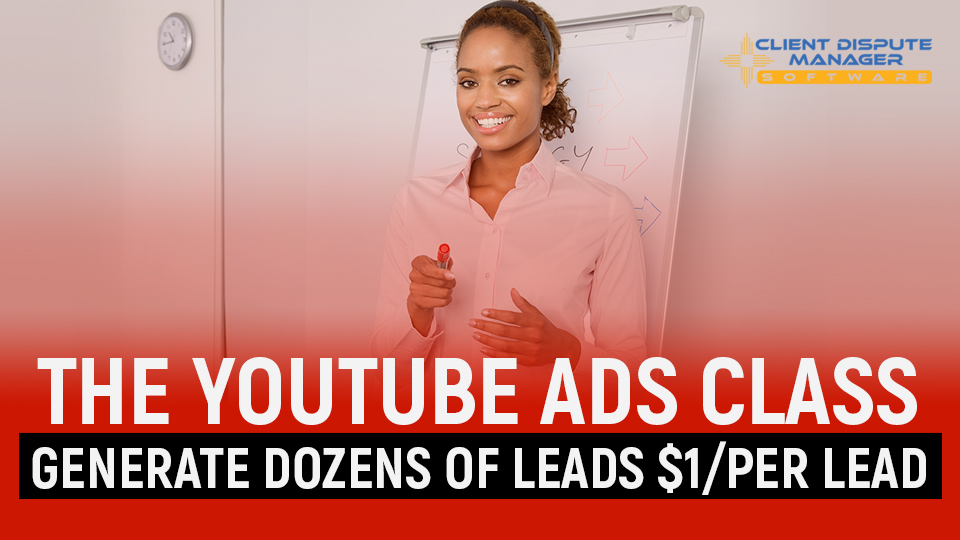 YouTube Ads Master Class ($497 Value)
A time-tested, proven, and unique system that is empowering business owners to generate leads by spending only $5/day on YouTube ads. This powerful system is your gateway to succeeding on YouTube and leveraging one of the largest social media platforms to generate highly qualified leads for your business even if you have zero technical skills or marketing experience.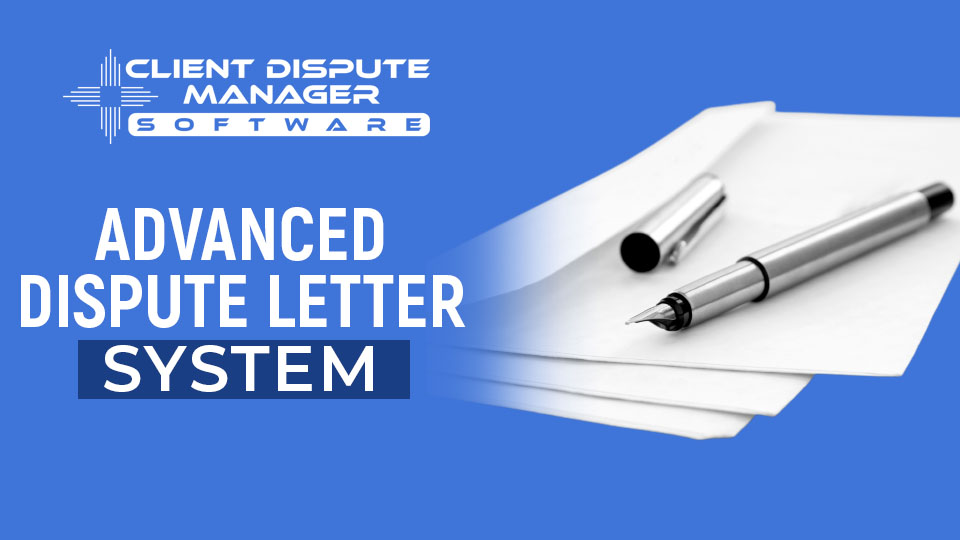 Advanced Dispute Letter System ($99 Value)
Crafted by a reputable and trusted credit repair company with years of industry experience, the dispute letters are fundamentally different than standard, conventional letters. These 20 letters are an excellent backup plan to basic letters that fail to remove inaccurate information from your credit report.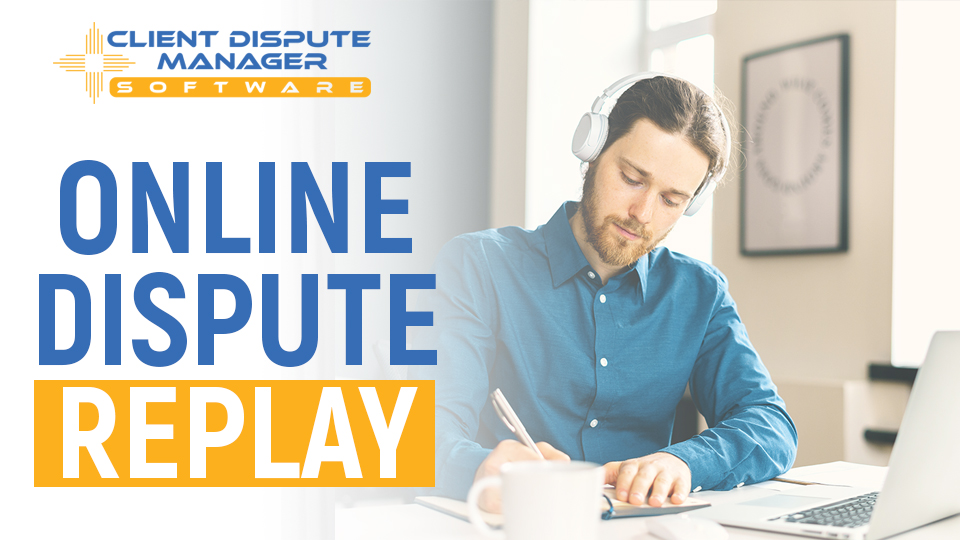 Online Dispute Summit Replay ($149 Value)
Learn the most effective credit disputing techniques from six industry experts. With over 7 Hours of comprehensive online recording, plus easy-to-follow audio transcripts and slideshows of the summit, you can accelerate your business growth by delivering the best services to your clients. Best for anyone who wants to hone their disputing skills.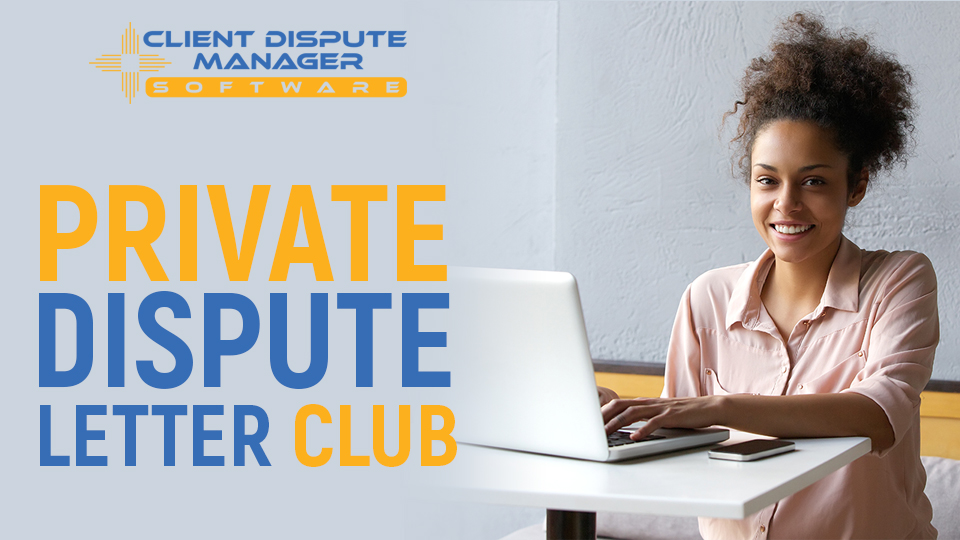 Private Dispute Letter Club Replay
($247 Value)
Access ALL 30 sessions of the exclusive private club meeting plus a free 4-part dispute letter training series. Meeting sessions include discussions and personal advice from industry professionals that have been through the disputing process thousands of times. This is an excellent training for anyone who wants to become a Dispute Master.

Check Out Our Available
Payment Plans
Get in touch with us by calling
1-888-959-1462

or send us an email at

support@clientdipsutemanager.com

to take advantage of this amazing offer.
Membership Comes with the Best Support in the Industry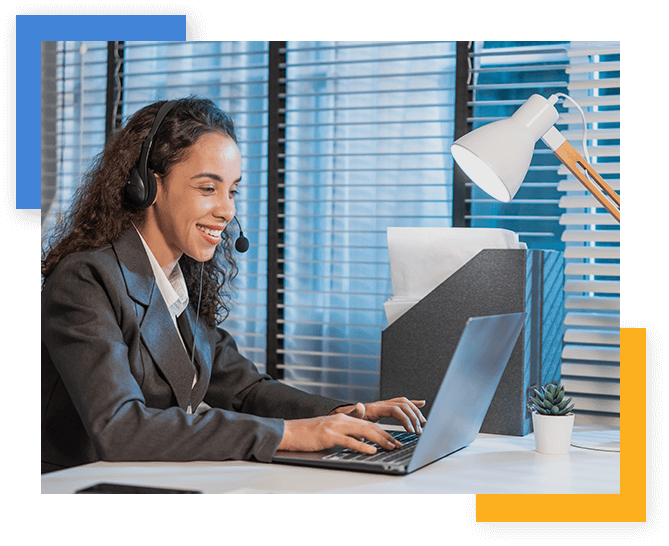 When you need help, we are one call away.

Our chat team is standing by waiting to assist you. Give us a try.

Need help while working on the software? We got you covered.

Want a personal one-on-one walkthrough? Just ask and you shall receive.

Join us on our live training every Monday, Wednesday and Friday.

Free Credit Repair Business Consultation
Get a 1-to-1 consultation on how to start your credit repair business. Client dispute manager is a very user-friendly interface that allows you to start your own business.  The software allows you to manage client data and credit repair documents such as letter disputes, notes and whatnot, and is basically a complete software solution for any consumer or business that wants to start a credit repair company.

CDM is impeccable software and has completely changed my business and how I operate. The automation, software features, templates, customer support, training, Facebook group, etc are by far the BEST I have seen so far in the credit repair industry. I can honestly say my business has tripled in revenue because of implementing this software.

I would like to show my gratitude for the family at CDM. Their customer service and user friendly software has really been helpful as I build my credit repair business. All our questions are answered right away. This is imperative to new businesses. I highly recommend this software to anyone looking to grow their business.

Mark and Rose Clayborne are a phenomenal couple! This Client Dispute Manager software event was life-changing for my wife and me! The information and relationships formed with the people in the room were world-class. We also became platinum members of the CDM software as well. I highly recommend the CDM family to anyone!

The ability to have resources available with the stroke of a keyboard has been very important and critical to the development of my business. Also, the fact that the software does all of the heavy lifting for you saves on time and allows you to focus on expanding your client base. Thanks Mark!

  Having the 2 different options for analysis features to choose from make it easy to fix any inaccuracies the most effective way. Also, I enjoy the ongoing training that is provided that keeps our team updated with the best techniques to help the customer reach their individual credit goals.

I have been with CDM since conception. The software has came a long way throughout the years. CDM has everything you need to run a credit repair business. Forget about having to purchase a CRM in addition to CDM. CDM is your CRM with many more features than most other CRMs.

As a new credit repair business owner it was important that I had a software that did everything and CDM does that. I am not tech savvy but I don't have to be because of the best customer support. I recommend this software to all my associates. With all the features CDM is affordable! #1 software out there!

I have been using CDM for the last three years, and my business isn't stopping growing very friendly to manage. The support staff is top-notch. I will keep them forever!

This software is so user-friendly, and with only a few simple clicks, I was on my way to helping others build the credit profile they so deserved. I'd highly recommend this to everyone I know that is interested in building a credit business.

Love the software and just with the auto dispute was a feature. For people who are new it would help to lead the direction of the flow to disputing.

I would whole heartedly recommend CDM as a choice credit repair software. It's ease of use, training and resources, add on features makes this software second to none. Cost is less than many of their competitors and they give great deals.